If you often create and edit documents using Google Docs, then you'll definitely want an easier way to create new documents. By default, Google Docs isn't like MS Word. It doesn't have a keyboard shortcut for creating new documents. You really need to go through its "File" tab and then select "New" > "Document". The same goes if you want to create a new spreadsheet or presentation.
The good thing is there's a workaround and it can be done by adding desktop shortcuts. So with a simple desktop shortcut, you're just a "double-click" away to creating a new Google Docs document. Just read this post to learn how.
How to create desktop shortcuts for Google Docs in Windows
First and foremost, open your web browser and make sure that you're already signed in to your Google account. By signing in to your Google account, you can open any Google service or app without being constantly prompted to enter your Google account email and password.
So once you're logged in, just minimize your browser and go to your desktop.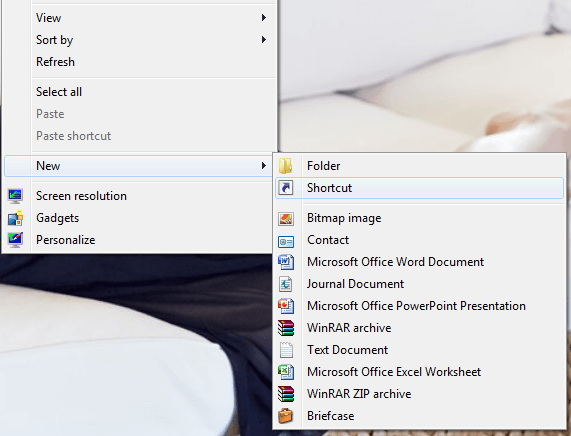 Right-click on your desktop and then on the right-click menu, select "New" > "Shortcut".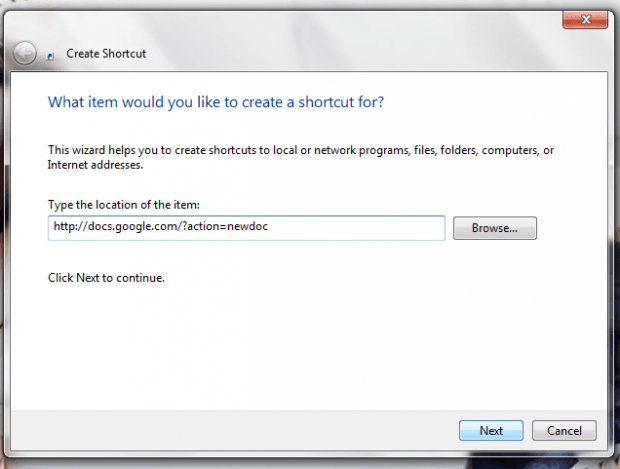 On the dialog box that appears, paste the following URL on the "Type the location of the item" field:

For creating new Google Docs documents, use: http://docs.google.com/?action=newdoc
For creating new Sheets, use: http://spreadsheets.google.com/ccc?new
For creating new Presentations, use: http://docs.google.com/?action=new_presentation

To continue, click "Next".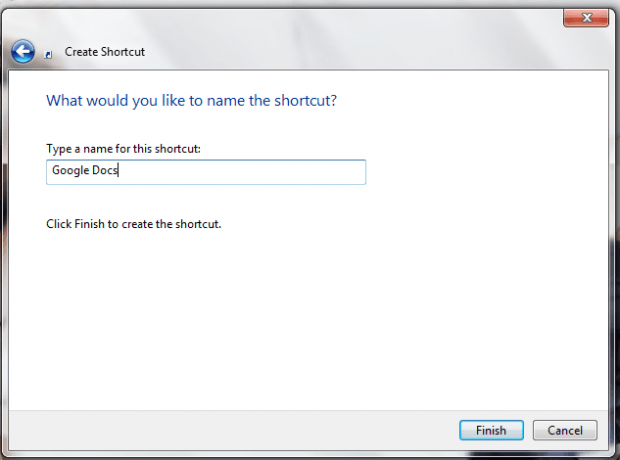 On the next dialog, you will be asked to enter a name for new shortcut. Just enter "Google Docs" or any name that you want.
Click "Finish" to confirm.
Setting a custom icon for your new Google Docs desktop shortcut
Now, that your Google Docs desktop shortcut is ready, you may opt to change its icon as well. Just right-click on the shortcut icon and then on the menu that appears, select "Properties".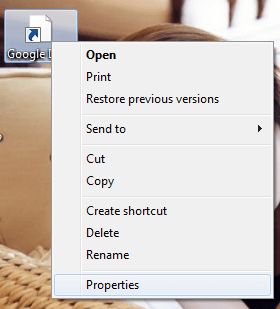 Go to the "Web Document" tab and then click "Change Icon".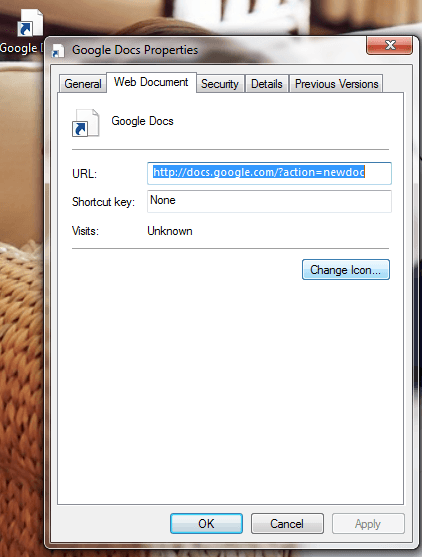 Select the icon that you want, click "OK" then "Apply" then "OK" again.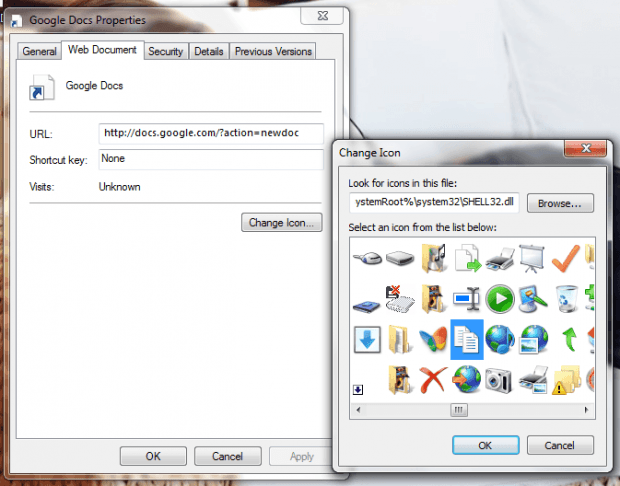 That's it. So every time you click the shortcut icon for Google Docs on your desktop, it will automatically open Google Docs on your default web browser. Just click the "+" icon on the bottom-right side of your Google Docs interface to create a new document and you're all set.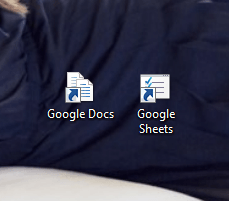 If you want to create another shortcut for Google Sheets or Presentations, just repeat the steps above but use the given URLs for Sheets and Presentations.
Related Posts