In MS Word, one would usually open one document at a time. Plus, there are different ways to open or load a document in Word. You can open a document right within the folder where it's located or you can simply open the document right within Word. The thing is what if you want to open multiple documents in Word at the same time? Is that possible?
Well, it is. If you still don't know how to do it, just read and follow the instructions listed below.
How to open multiple documents at once in Word
On your computer, launch Microsoft Office Word. Click "Start" then go to "All Programs". Find the Microsoft Office folder and then click Microsoft Office Word.
Once you're in Word, click the Office button at the top-left corner right above the ribbon then select "Open".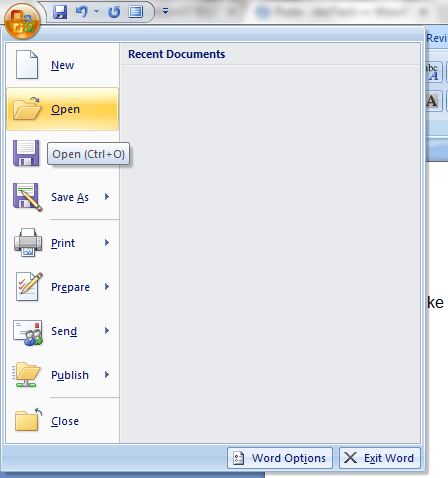 On the open dialog box, go to the folder where your documents are located.
To select multiple files, just press and hold the "Ctrl" key on your keyboard and while doing so, select all of the files that you wish to open.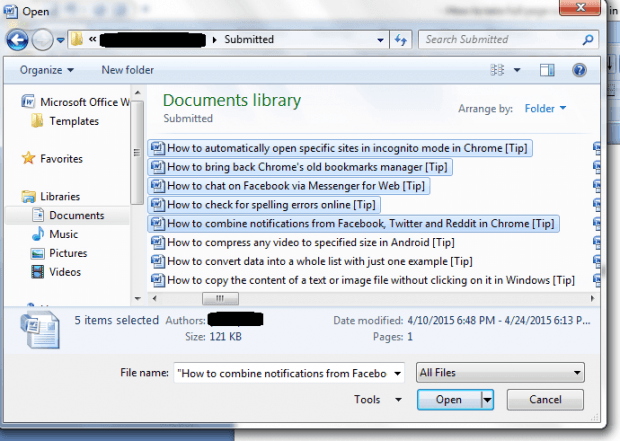 Click "Open" to confirm.
Now, if you wish to select multiple files or documents in one click, you may use the "Shift" key. However, this is only applicable if you want to open sequential files. So if you want to select ten sequential files, just press the "Shift" key and then click the last or tenth item. After that, all of the preceding documents will be automatically selected.
So that's it. Just wait for the documents to be loaded in separate windows in Word and you're all set.
Related Posts