To add page numbers to OpenOffice documents, you would usually add a header or footer to the document first and then select Insert > Fields > Page Number. However, with the Pagination plug-in you can add page numbers directly from an Insert / Page number dialog.
Open this page to add the Pagination plug-in to OpenOffice. Press the download button there, and then select to open it with OpenOffice. Run Writer, click Insert and Page Number to open the Insert Page Number window below.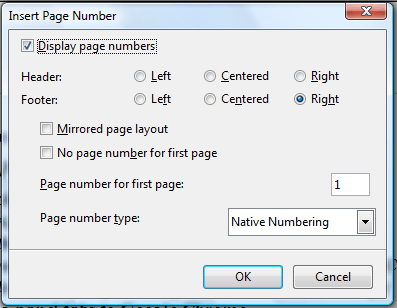 Now select the Display page numbers check box to add the numbers to the pages. You can adjust the page numbers' position by selecting Left, Center and Right radio buttons for either the header or footer.
Below that you can select alternative formats for the numbers. Click the Page number type drop-down list to choose a page number formats. Enter an alternative page number for the first page in the text box above the drop-down list.
In addition, this plug-in includes a handy No page number for the first page option. You can select that option to remove the page number from the document's first page. That might come in handy if you have a table of contents or document cover for the first page.
So this plug-in provides a quicker way to add numbers to pages in OpenOffice documents. It adds both the header or footer and page number to the document at once and includes additional formatting options.
Related Posts