Templates give you a great shortcut for setting up documents such as letters. OpenOffice includes a variety of templates for spreadsheets, presentations and text documents; but it opens a default blank template when you press the New button. If you often need to open the same template in OpenOffice applications select it as the default document that opens when you press New.
Click File > Templates and Organize to open the Template Management window in the snapshot below. Click the subfolders to find a specific template. Then right-click the template to open the context menu below.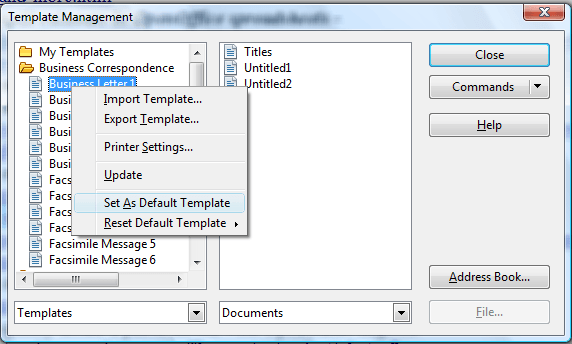 You'll find a Set As Default Template option on the context menu. Select that option to set the template up as your default. Press the Close button to exit window.
Next, press the New button on OpenOffice's toolbar or the hotkey Ctrl + N. That will then open your selected default document template as below. You can click on the placeholders to enter content into the template.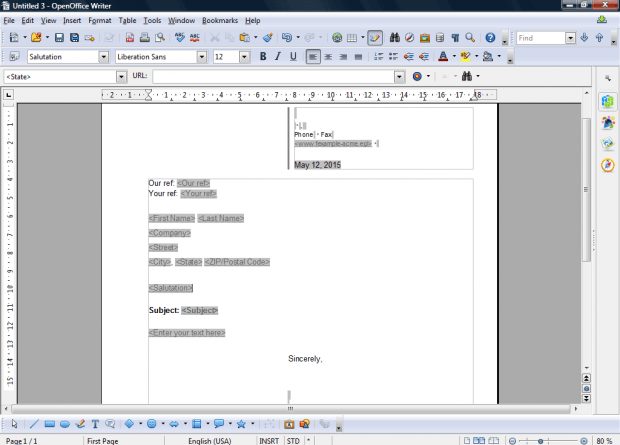 To switch back to the original blank document default, open the Template Management window again. Then find the default template there, right-click it and select Reset Default Template from context menu. Click Text Document to revert back to the original.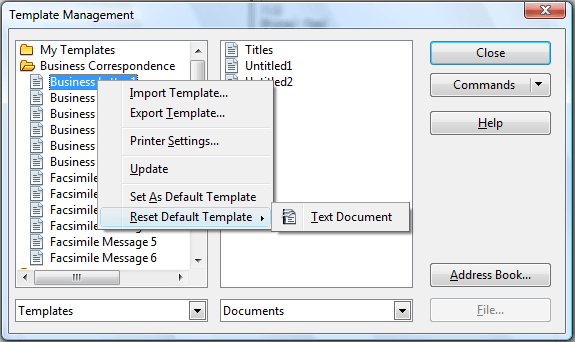 Now you can open specific templates with OpenOffice's New button instead of selecting File > New > Templates and Documents. That's a handy shortcut for opening templates.
Related Posts