Firefox doesn't include any options to temporarily bookmark website pages. So if you bookmark a few pages on a temporary basis you'll need to delete them from your favorites when they're no longer required. However, with the Temporary Bookmarks add-on for Firefox you can temporarily bookmark pages for a few days before they are automatically deleted.
Open the Temporary Bookmarks page to add this extension to Firefox. Then select a hyperlink to add to your bookmarks. Right-click to open the context menu that will now include an Add to Temporary Bookmarks option.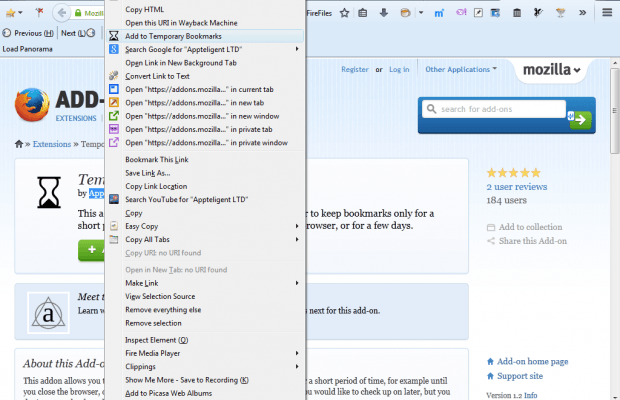 Now select that option to add the page to a Temporary Bookmarks folder. Select Bookmarks > Bookmarks Toolbar to open a submenu with a Temporary Bookmarks folder on it. That includes the temporary pages you've bookmarked. Click a page there to open it.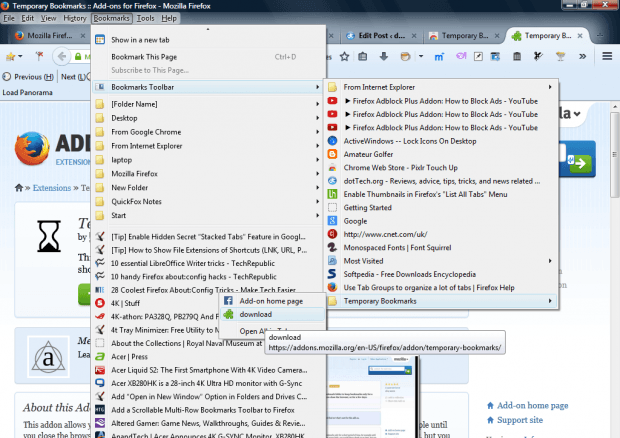 As they're temporary bookmarks, they will delete from the menu. You can configure how many days they remain on the submenu for. Press the Open menu button > Add-ons to open Firefox's extension page. Then press Options beside Temporary Bookmarks and the Open Preferences button to open the window below.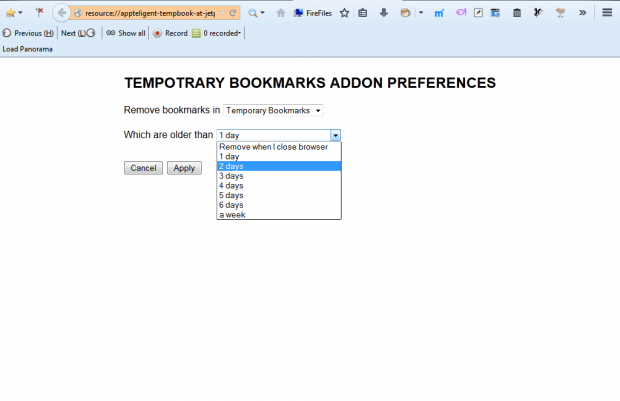 There you can adjust when to remove the temporary bookmarks. Click the drop-down lists on the page to select how many days to keep the pages bookmarked for. Alternatively, you can select to remove the bookmarks when browser closes.
So Temporary Bookmarks gives you an option to temporarily bookmark website pages. That will ensure pages don't pile up in your bookmarks. A Temporary Bookmarks folder is another of those things Mozilla should have already added to Firefox.
Related Posts