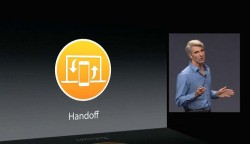 While not the easiest names to remember, Continuity & Handoff are two new features available in iOS and OS X Yosemite that you will love. The problem? Not all Macs have the Continuity & Handoff features available to use. Using the guide below, we'll show you how you can easily enable Continuity & Handoff features on any Apple Mac computer. Installing the Continuity and Activation tool will allow users to transfer emails from iPhone or iPad over to the Mac where you can finish writing them. Here's how to get that done:
REQUIREMENTS
You need to have one of these Macs for the tool to work:
MacBook Air 2008-2011 (some late 2011 models will not work). Owners must have a new wireless card BCM94360CS2
MacBook Pro from mid 2009 to the end of 2011. Owners must have a new wireless card BCM94331PCIEBT4CAX
iMac from 2008 through to 2011. Owners must have a WiFi and Bluetooth card upgrade.
Mac Mini from 2009 to 2011. If you have the 2011 model you must have a new wireless card.
BEFORE YOU BEGIN
Head over to GitHub and download the Continuity Activation Tool.
Those of you with older devices may need to try installing the activation tool twice as there are some reports of the Handoff feature not showing up under System Preferences the first time. Once repeated, however, the option is there.
HOW TO ENABLE CONTINUITY AND HANDOFF ON APPLE MAC
Download the aforementioned tool above directly to the Mac desktop.
Right-click the mouse over to the file after it finishes downloading and select "open."
Press "1" to start the activation tool.
You will now see a set of on-screen instructions for you to follow.
Related Posts