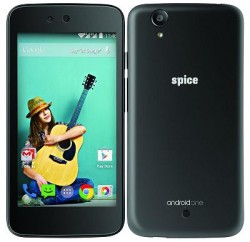 Once people learn how to get the most out of their devices with root access, they begin to learn about requiring a custom recovery image to replace the stock variant. It's not something to worry about because the installation is fairly straight forward most of the time. Once you have the custom recovery image installed, you are then able to take NANDroid backups and replace the usual way you backup the data. Furthermore, you require either CWM or TWRP recovery to flash a custom ROM. Since ROMs are a huge part of the attraction with root access, you can soon see why installing CWM on the Spice Dream Uno is a popular choice. Here's how it's done:
REQUIREMENTS
You need the bootloader unlocked on the Spice Dream Uno.
BEFORE WE BEGIN
Enable the USB Debugging Mode so you can connect the Dream smartphone to the computer where you are downloading the CWM file.
Some of you might not find the Developer Options available from the Settings which you need in order to enable the USB Debugging. Therefore, you should unlock that menu first by tapping over the build number on the About Device menu.
Following the guide to installing a custom recovery image on your Spice Uno handset does void the warranty. remove the custom recovery and replace it with the stock recovery to get the warranty working.
HOW TO INSTALL CWM ON THE SPICE DREAM UNO
Download the recovery file here.
Download the One-Click recovery installer package here.
Extract both the files on the desktop.
Open the "one-click-recovery-installer.zip" file on the desktop and pluck out the bat file from inside.
Transfer the installer.bat file to the same folder as the recovery image.
Run the "one-click-recovery-installer.bat" file on the computer by double clicking the file.
Connect the Spice Dream Uno to the computer.
Follow the easy commands to finish the guide.
Related Posts