In a previous post, we've already mentioned some tips on how you can download free high-quality stock images. This time, we are going to feature a site that lets you download free stock video footages. That's right. You can download these videos for free and it's up to you whether you want to use them for commercial or personal purposes.
How to download free stock video footages online
First, you need to go to the "Videvo" site and then sign up for an account. Registration is free for Videvo.
Once done, make sure to verify your registration first. Go to your email and click the verification link from the said site. After doing so, you may finally log in to your account.
On your Videvo page, use the search bar and category bar to search for the video that you want. You can search for different kinds of videos including animal videos, nature, space, sports, musicals, etc.

On the search results page, click the video that you want and then go to its download page.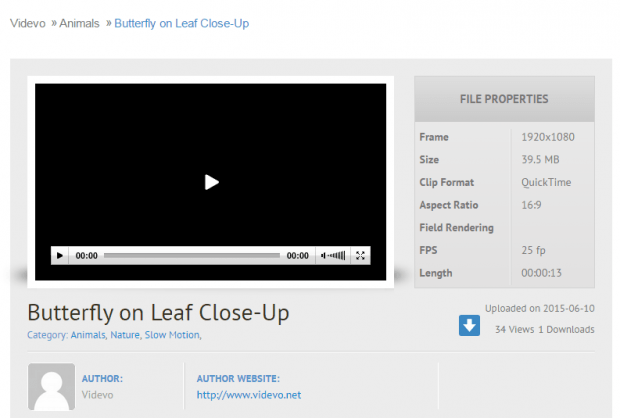 Preview the video and make sure to take a look at its properties including its resolution, file size, clip format, aspect ratio, fps and length.
To download the video, you need to share it first via Facebook or Twitter. This is a requirement.
After sharing, click the "Accept Terms and Conditions" section first before clicking the "Download Clip" button.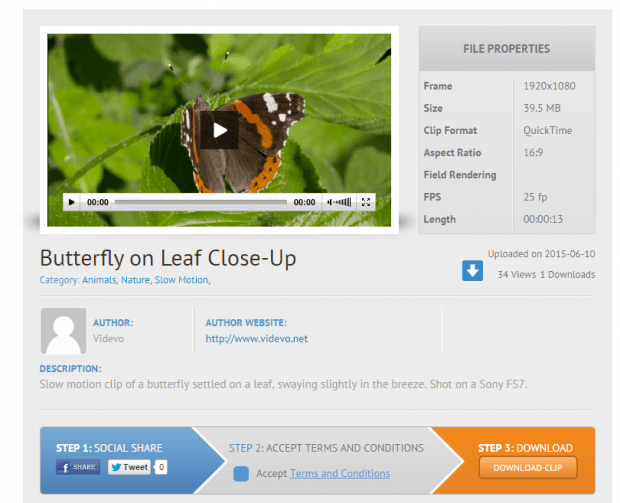 That's it. Once you see the "Save as" dialog, you may finally download and save the video file as .mov (Quick Time) or .mp4 (MP4).
You're done!
If you want to learn more about how the site works, you may read its FAQs section.
Related Posts