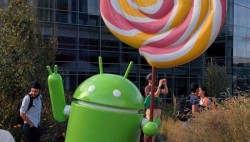 If you are rolling with the Dual SIM LTE variant of the LG G3 smartphone, you've probably had some extra reasons to skip gaining root access for a while. However, as time goes by, we know you are missing those amazing root-requiring apps from Google Play as much as the next. And if it's not the apps, it's probably the custom ROMs to help give new features, or try out the latest version of Android that your carrier is refusing to roll out. Whatever your reason for wishing to gain root, you can do that running Android Lollipop using the guide after the drop.
REQUIREMENTS
You may use this guide if you have the D859 model number. Check that by navigating to Settings > About Device > Model Number. Moreover, please make sure you are running Android Lollipop and not Android KitKat or Android M as a developer preview. Once the real-deal Android M comes out (with a name and all), you should sought after a new guide based on that software update as it's likely Google patches this exploit we are using today. For now, though, all those running Lollipop should find success using this guide.
BEFORE WE BEGIN 
Download the LG USB Drivers for your smartphone. You need to download them to the Windows PC you are using during the guide below. It's our recommendation to reboot that computer after installing the drivers.
Unlock the hidden Developer Options menu: Settings > About Device > tap over the Build Number until it tells you the Developer Options is now unlocked.
Go back to the homescreen and tap to enter the Settings app once again. Now scroll until you see the Developer Options menu you recently unlocked. Inside the options list, please enable the USB Debugging Mode.
HOW TO ROOT THE LG G3 D859 RUNNING ANDROID 5.0 LOLLIPOP
Download the LG_One_Click_Root_v1.3.msi or the version 1.2.
– try the first link as it's the most recent version of the tool. It doesn't work for some devices. If yours doesn't work, then try using the guide with the file from version 1.2 instead.
Extract the file to the desktop and right-click over the file to select the "extract here" option.
Connect the LG G3 LTE variant to the computer and double click the bat file from inside the extracted file on the desktop.
The bat file will now run the program which roots your device. Follow the quick on-screen prompts to finish the guide and you are done.
Now you can install TWRP Recovery and think about flashing custom ROMs.
Related Posts