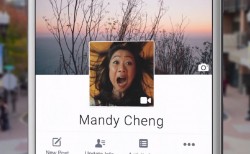 If you've been online for as long as I have, you might remember the days when you noticed the occasional person with an animated GIF Twitter profile picture. Twitter then went and made the GIF against Twitter's policy laws and users could no longer have them, even if they managed to come up with a workaround to get them working. Noways, you just don't see them at all with Twitter either clamping down hard on the rule, or more people realizing that they were against the user policy.
Rumor has it that the Twitter GIF is against the policy because they were taking too long to load over a normal profile picture that requires less loading time. I haven't done the research to either confirm or deny that, but what I do know is that they are not allowed. Now flash back to 2014 and you might remember that it seemed Twitter was showing GIFs on Twitter timelines, along with the news of "Twitter is finally allowing us all to use animated GIFs" from various sources online. But it turns out they were not GIFs at all but rather MP4 videos playing on repeat.
Facebook's policy has always been one that's less confusing. You simply couldn't upload a GIF no matter what way you tried. I don't know about you, but I hadn't even seen the most expert of Facebook hackers managing to install an animated GIF profile picture. While the GIF is still technically not allowed, Facebook is letting people upload a 7 second video and use it as a profile picture — not too dissimilar to a Vine video, right? In fact, it's pretty much the exact same thing as a Vine video right down to the allocated 7 second mark. Nevertheless, it's still a new feature to Facebook and one that's sure to be popular over the next few months as people work out how to upload these 7 second Facebook videos. That's what this video is for: to help you learn how to use a video as a Facebook profile picture.
REQUIREMENTS
The 7 second video as a Facebook profile picture is only available for mobile devices. Furthermore, it's only available for those of you with iOS as an operating system. Apple is known as having apps and features first, but it's unlikely they will remain the only platform with this extra ability. Those with an Android OS will have to wait a bit longer, and those with Windows or any other mobile OS will need to keep fingers crossed.
HOW TO USE A VIDEO AS A FACEBOOK PROFILE PICTURE
Launch the usual Facebook app.
Navigate to your home profile page where you should see the profile picture in the middle of the screen.
Tap your finger over the profile picture that you have on your profile.
A new list of options will pop up on the display. One of those options will say 'Upload a Video or Photo', and the other option will say 'Take a New Profile Video'.
Those of you with a video already on the device can upload it and use it. Those who want to take a video on the spot and use it can choose the 'take a new profile video'.
It's as easy as that. You cannot crop any existing video that's longer than seven seconds using the Facebook features. If you have a video that's really cool and you want to use it, you'll need to edit the video using different software so that it is no longer than seven seconds and upload it to Facebook.
And for those who prefer watching how using a video as a Facebook profile picture is done, you can watch this video presented by Gadget Hacks:
Related Posts