Managing printers in Windows has been straightforward for the most part. However, in recent builds of Windows 10, Microsoft has tested a new method to manage your device's default printer. It now automatically sets the last used printer as a default one for the next use. This change could be annoying if you have many printers on a network. Luckily, there's a setting to turn this behavior off.
Here's how you do it. Note that this new behavior is present only from build 10565
Type "Printers and scanners" into the search box on the Taskbar then run the very first result.
In the Settings app, you'll see a toggle reads "Let Windows manage my default printer."
Simply switch it off to stop Windows from changing your default printer.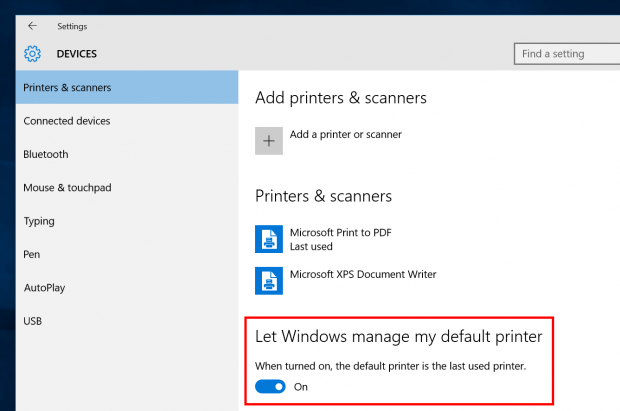 And that's it! You are done.
Related Posts