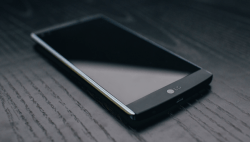 Learning how to hard reset LG V10 smartphones is necessary when you want to factory reset the device. The main reasons for applying a factory reset are selling the device or suffering from bugs within the system that cannot be fixed. Though, if you are finding bugs in your operating system, try checking if there are any software updates ready to install. Those of you who check for devices OTA updates but don't see any there can check the news for any certified builds that might be released soon or just apply that firmware build manually using the flash tool.
We've already showed you many guides for the LG V10 smartphone, including how to unlock the bootloader, how to root and install a custom recovery, how to enter the recovery mode, how to enter download mode and now we are showing you how to take a hard reset. Deciding to hard reset LG V10 devices is often a difficult decision to make. Ideally, you could find a solution to your current problem on the device that didn't involve resetting it completely back to its factory state. With that being said, as long as you backup the device before taking the reset, you have nothing to worry about because you can just restore that data later.
REQUIREMENTS
While it's possible the same method below works for other LG devices, it won't necessarily work for all devices. Since we cannot see the device that's in your hands, we suggest not following this guide unless you have the LG V10 smartphone. All others should search for a unique guide for your respective devices.
BEFORE WE BEGIN
Furthermore, by applying the hard reset on the LG v10 handset, you are agreeing to wipe everything on that smartphone from your personal data to the settings. You are returning the device back to its original form when it was brand new and all data you wipe cannot come back again unless you saved that data with a backup and restore it later.
HOW TO HARD RESET LG V10
Start with the new LG smartphone turned off entirely; you can do that one of two ways: press and hold the Power button until your device goes off, or long-press the same Power button until your device turns off. Either way, your device is now off. Let's proceed.
Press and hold the Volume Down and Power buttons simultaneously; eventually the LG logo will be on the display.
Continue pressing the Volume Down button and at the same time release the Power button and press it again.
When done correctly the LG V10 will now take your directly to the hard reset Window.
From here, you must accept a few terms and conditions before the hard reset takes place.
There; your device should now be restored back to its factory state. There's no going back now, although you can restore that data you backed up earlier. Those of you who did not backup the data before starting cannot and will not get that same data back again.
Related Posts