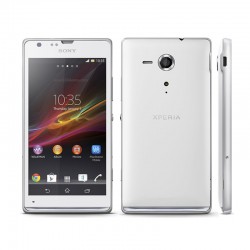 Most of us know fastboot as the tool that comes with the Android SDK bundle. Our Sony devices also come with a fastboot mode which is the mode we must put our devices in if we are applying updates. The following guide teaches you how to enter the fastboot mode only and does not teach you what you need to do after entering the fastboot mode. You'll need to continue following the guide you were using which told you to get into fastboot mode on the Sony Xperia SP handset if you aren't coming here on your own accord.
REQUIREMENTS
You do not need to set up ADB and fastboot on your computer just to use the fastboot mode. These are two different things. You can enter fastboot mode on Sony Xperia SP devices by using a simple button and USB cable combination.
HOW TO ENTER FASTBOOT MODE ON SONY XPERIA SP C5303
Start by turning off the device. You can usually do that two ways depending on what you prefer or what you are able to do.
To turn off your Sony Xperia SP device, quick-press the Power button and choose the option for switching it off from the menu. Alternatively, long-press the Power button and it will turn off.
Connect the USB cable to your device.
Hold the Volume Down button and connect the other end of the USB cable to the computer.
You will now see the fastboot mode option displayed on your device and it's ready to start using tools like the Sony Flash Tool.
Related Posts