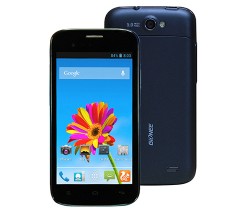 There are hundreds of great reasons why you should want to root Gionee Pioneer P2 smartphones and we'll run through one that you might not already know about in this introduction. The application I want to tell you about today is Speed Software's Root Explorer app. Once you install the Root Explorer app on a rooted device, you get access to the lower levels of the Android file management. This includes, but it not restricted to, the app data folder.
One of the best reasons to install the Root Explorer application on your Gionee device is that it supports many file formats you might want to use use, such as RAR and TAR files. You also get support for ZIP files, similar to what a custom recovery would offer.
REQUIREMENTS
The following guide is made for the Gionee Pioneer P2 smartphone only. If you have a different device in the Gionee line-up, we recommend finding a unique give that is created for your device to not risk bricking that device. These steps work for a few devices in the Gionee range, but definitely not all devices from Gionee. You can always request a rooting method for your device if you cannot find one created for your device online.
BEFORE WE BEGIN
Make sure you enable the Unknown Sources option on your Gionee Pioneer P2 smartphone by heading to the Menu > Settings > Security > Unknown Sources.
You do void the Gionee manufacturer's warranty by applying these steps below on your device. Nevertheless, you can unroot the device at a later date and get that warranty up and running again. you can continue rooting and unrooting using this Framaroot method as many times as you want.
HOW TO ROOT GIONEE PIONEER P2 RUNNING ANDROID 4.3 JELLY BEAN
Download the Framaroot APK file from this link and have it on your computers desktop.
Do not unzip or extract that file.
Connect your Gionee Pioneer P2 device to the computer using the USB cable.
Transfer the Framaroot APK file from the desktop over to the root of the SD card. By root, we mean keep it on the topmost folder.
Unplug your Gionee device from the computer now.
Launch any File Manager on your smartphone and install the Framaroot APK file like you would any other APK.
Once you have it on your device, navigate to the app drawer and tap the Framaroot icon to open the app.
Select the Boromir option from the apps main page.
Wait for the Boromir exploit to grant the rooting permissions your internal system needs.
Once that's done, exit the application and manually reboot your device before doing anything else.
Once you reboot your Gionee handset, open the Google Play Store application and start installing your apps that require root access. You might like to start by installing the Root Explorer app you read about in the introduction. Of course, you are free to skip that app and start installing any of the apps you like. Another app you might enjoy is the ROM manager.
You might also like to learn how to unroot the Gionee Pioneer P2 handset and find out how to return your device back to stock.
Related Posts