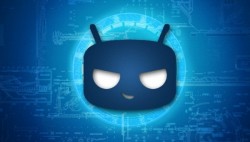 All International LG G4 owners can now update their ROMs to the latest Android 6.0 Marshmallow thanks to this CM13 Nightly custom ROM the CyanogenMod team have just released.
The CyanogenMod 13 release comes with finger print support so your stock OS doesn't have to, multi-window support, new customization and system UI, better battery management options and much more.
REQUIREMENTS
You must have a custom recovery installed on the LG G4 H815 smartphone before you can follow this guide. It doesn't matter your choice of custom recovery; it can be CWM recovery, Philz recovery or TWRP recovery.
You need to root the LG G4 H815 smartphone before you can install the new CyanogenMod custom ROM on your device.
The CM13 Android Marshmallow custom ROM is live for the International variant of the LG G4 only. The International G4 smartphone comes with the model number H815.
BEFORE WE BEGIN
Don't start the guide unless you have at least 40% battery power so your G4 device doesn't shut down during the steps. That's important if you want to avoid any soft-bricking during the guide.
You can install the Android 6.0 Google Gapps package on your SD card if you want to have the Google stock apps running on your LG G4 and its new custom ROM from CyanogenMod.
You are wiping the current ROM clean of any data when you follow the guide. For that reason, you want to take the complete backup before you apply the factory reset. The backup button you find from within the custom recovery is the NANDroid backup that is available to all with a custom recovery.
HOW TO INSTALL CM 13 ANDROID 6.0 MARSHMALLOW NIGHTLY ROM ON LG G4
Download the CM13 Android 6.0 Marshmallow Nightly ROM from this link directly to the computer.
Connect your LG G4 smartphone to the computer using the USB cable.
Copy the CM13 Android 6.0 custom ROM zip file over to the internal storage SD card.
Unplug your LG G4 from the computer.
Reboot the G4 into the custom recovery mode. You can install the Quick Boot app if you cannot get there via the hardware buttons.
Take the NANDroid Backup by tapping on the 'Backup' button from the display.
Now you must apply the wipe data/factory reset option, or just 'wipe' if you are using the TWRP recovery.
Tap the 'Install' option, or the 'Install from SD card' and browse for the CM13 custom ROM zip file you uploaded earlier.
Confirm you want to install that custom ROM file.
Once loaded, go back and install the Google Gapps the same way, if you have the Google Gapps Android 6.0 Marshmallow package on your SD card.
Choose the 'Reboot System' option from the main recovery menu.
Now your International LG G4 will reboot back in normal mode and your new CM13 custom ROM will load as your operating system.
Related Posts