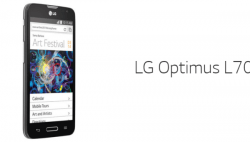 These are the guidelines to root LG L70 Ms323 smartphones using the universal one-click rooting app, namely KingRoot. The KingRoot tool will definitely root the L70 handset running Android 4.4 KitKat, but it also does the trick if your device sees the Android 5.0/5.1 Lollipop update in the future.
REQUIREMENTS
Apply these steps on the LG L70 smartphone. Do not follow this guide if you have a different device in the LG range because the KingRoot tool is not compatible with all of them. The excellent news is that you cannot brick a device using the KingRoot tool, so you will only be wasting your time.
BEFORE WE BEGIN
You must have a File Manager installed before you can root the L70 smartphone with the KingRoot tool. We are transferring the universal one-click rooting application from the computer to the SD card and then installing it on the smartphone. You will need a File Manager to get that job done.
Those without a PC handy can technically transfer the KingRoot APK file over to the L70 device directly, but it's not the safest way to go about the job.
You are voiding the warranty by following this guide to root the LG L70 smartphone. You will see three new apps on your smartphone after you install the KingRoot APK file. One of those apps is called the KingUser app. Open the KingUser app when you want to unroot the device and it will get your warranty working again.
HOW TO ROOT LG L70 MS323 RUNNING ANDROID 4.4
Download the KingRoot app for your L70 device from this link. Have the file on the desktop.
Make sure you enable the Unknown Sources option for the L70 by tapping on the Menu > Settings > Security > Unknown Sources.
Connect the L70 handset to the computer with the USB cable.
Transfer the one-click rooting file over to the root of the SD card.
Unplug the L70 handset from the computer now that you have it on the SD card.
Launch the File manager you have installed and install the KingRoot APK so it is available as an app on your device.
Open where you normally find new apps appearing on the L70 and tap over the new KingRoot app icon.
Choose the large button that suggests rooting the device once you open the app.
Wait for the progress bar to reach the 100% mark and for the KingRoot application to give you the success message.
Close the app and reboot the L70 before you start installing your apps.
The Flashify app is one of the best rooted apps you can use on your Android, and with a bit of luck, it will work perfectly on your LG device. Flashify helps make the usual time consuming tasks much easier by allowing you to flash a recovery, flash new custom ROMs, take complete backups with the NANDroid backup feature, flash additional zip files and more.
Related Posts