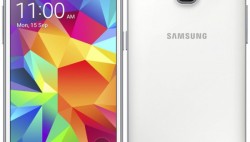 These are the guidelines to root Samsung Galaxy Core Prime SM-G361HU running on Android 5.1.1 Lollipop software update. You should find this guide works for any Android 5.1.1 Lollipop software update; however, sometimes when OTA's are rolling it can take Chainfire a few days to make the files compatible.
REQUIREMENTS
You must have the Samsung Galaxy Core Prime smartphone that has the SM-G361HU model number to use this guide. You can check your model number so you know what your is by tapping on the Menu > Settings > About Device > Model Number.
The CF-Auto-Root package you are finding for the Galaxy Core Prime in this guide is based on the LMY48B.G361HUXXU0AOJ3 firmware. That same firmware is regional-specific and was part of a OTA roll out that updated devices to a newer version of Android 5.1.1 Lollipop. You do not need to be running that same firmware on your Samsung Galaxy Core Prime smartphone for this guide to work. According to the developer Chainfire, the build ID is there so you can use it as an indicator because some Samsung devices do not boot old images.
BEFORE WE BEGIN
Download the Samsung USB Drivers for the Samsung Galaxy Core Prime device directly to the computer you are using and run them.
HOW TO ROOT SAMSUNG GALAXY CORE PRIME SM-G361HU RUNNING ANDROID 5.1.1 LOLLIPOP
Download the new CF-Auto-Root package for the G361HU on Android 5.1.1 from this link.
Drag the file over to the desktop from the default download location and extract the file. Inside you will find the Odin flashing tool and the rooting exploit.
Double-click the mouse over the Odin flashing tool and leave it open on the desktop.
Boot the Samsung Galaxy Core Prime smartphone in download mode and then connect it to the computer with the USB cable.
Wait a few seconds for the drivers to start working and then check that you can see the "added" message from the Odin app on the computer. No message likely means your drivers are not working.
Click the PDA button or the AP button and upload the rooting exploit for the Core Prime that is on your desktop.
Do not make any changes to the default settings inside the Odin app.
click the Start button and wait for Odin to flash the CF-Auto-Root script on your Core prime smartphone.
The Samsung Galaxy Core prime should now show some text on the display after a few minutes and the end of the text will say the device is about to reboot in 10 seconds. That's when your Galaxy Core Prime will automatically reboot in recovery mode. Any Samsung Galaxy Core Prime that does not get in recovery mode must be booted in recovery mode instead by pressing the Volume Up + Home + Power when it is off.
Related Posts