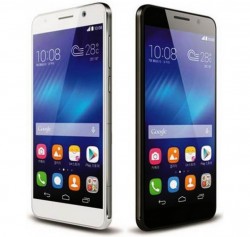 There is a way in which Huawei Y6 device owners can get root access on the smartphone running Android 5.1 Lollipop using a one click rooting tool, namely KingRoot. Like you know, KingRoot is a universal rooting tool that works for a bunch of devices from different manufacturers. The only downside with KingRoot is that it is more of a soft root and intended to help you install those root-requiring apps without much more. You'll need to unlock your bootloader still if you plan on installing a custom recovery and custom ROM any time during the future. The KingRoot application doesn't require the bootloader to be unlocked because all it's doing is installing and enabling KingUser which is like a Chinese version of the SuperSU by Chainfire — a tool most famous for unlocking the operating system on Samsung devices.
REQUIREMENTS
Anyone with the Huawei Y6 device in their hands should sought after a unique guide for rooting that device. The KingRoot tool will enable the KingUser on a number of devices, but it's best to make sure your device is on the list before attempting.
While it's possible the KingRoot will continue to work in the future for any other official software updates such as the Android 6.0 Marshmallow update, we only recommend you follow this guide on the device running Android 5.1 Lollipop.
BEFORE WE BEGIN
You will need to have the Unknown Sources option enabled from your Huawei's settings by tapping on the Menu > Settings > developer Options > Unknown Sources.
Does your Y6 device need the Developer Options menu to appear? You can unlock the Developer Options by tapping on the Menu > Settings > About Device > Build Number 7 times.
HOW TO ROOT HUAWEI Y6 RUNNING ANDROID 5.1 LOLLIPOP
Download the KingRoot APK directly to your device via a web browser and install it, or download it to the SD card and install the APK with a File Manager.
Tap on the KingRoot icon when it is available from your apps section.
Tap on the button from within the application that says it will root your device.
Wait for the progress bar to reach 100% and then look for the success message telling you that your device is rooted.
Close the KingRoot application on your device and then reboot the smartphone before you attempt to install any of the rooted applications.
In conclusion, your Huawei Y6 smartphone should now be rooted and the KingUser will be available from the app drawer. It is possible to replace the KingUser application with the more traditional SuperSU for westerners if you prefer having Chainfire's app as your gatekeeper.
Further, it's probably a good idea to open the Google Play Store and install the root checker application if you do not have it on your device already. Keep it there once it's installed and it will always be available to tell you if your device is rooted. Just open the root checker app and agree to grant the SuperUser access when requested and it will give you your device's root status.
Related Posts