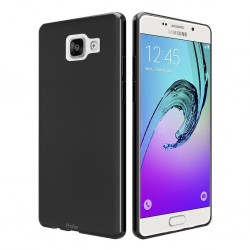 Rooting the Samsung Galaxy S3 smartphone from 2016 running on the Android 5.1 Lollipop update is as easy as having the right version of SuperSU and flashing it through a custom recovery. While rooting the Samsung Galaxy A3 smartphone using a custom recovery and the SuperSU file may seem like more work on the surface, it's great if you want to install a custom kernel or a custom ROM later because you would probably need both the recovery and root access to that internal system of yours anyway.
One of the most popular reasons to install a custom ROM on the Samsung Galaxy A3 smartphone is to uninstall the system applications that Samsung loves to bombard you with from the homescreen. What you might not know yet is that you can remove those same system apps by using an application instead. The app you want to install is called the 'System App remover" and all it needs is root access to run.
REQUIREMENTS
BEFORE WE BEGIN
You might need to unlock the Developer Options menu on the Samsung Galaxy A3 smartphone from 2016 if you cannot see it there from your Settings application. It's usually available at the very bottom of the Settings menu. Anyone does not see if available can unlock the menu by tapping on the Settings > About Device > Build Number a minimum of 7 times. Keep tapping on the Build Number until it says you are using the device as a developer.
Enable the USB Debugging Mode from the Samsung Galaxy A3 2016's settings by tapping on the Settings > Developer Options > USB Debugging Mode.
HOW TO ROOT SAMSUNG GALAXY A3 2016 RUNNING ANDROID 5.1 LOLLIPOP
Download the SuperSU 2.52 beta from here and have it waiting on the desktop of the computer.
– copy the file from the default downloads folder and paste it over to the desktop.
Connect the recovery-equipped Samsung Galaxy A3 second-generation smartphone to the computer with the USB cable.
Copy the SuperSU zip file over to the internal storage SD card.
Unplug your second-generation A3 device from the computer once you have it on the SD card.
Reboot the Samsung Galaxy A3 2016 to recovery mode and the TWRP Recovery will now boot up on the display.
Tap on the 'Install' button and follow the instructions to install the SuperSU zip file from the SD card.
Choose the 'Reboot System' option after you have flashed the SuperSU on your device and it will now boot back in normal mode.
In conclusion, that's how to root Samsung Galaxy A3 2016 smartphones running on the Android 5.1 Lollipop software update. You should find the aforesaid method works soundly on all versions of Android 5.1 Lollipop regardless of the firmware build ID coming from your About Device menu.
Related Posts