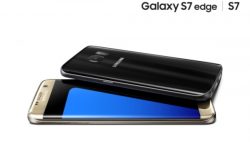 Most smartphones that are running a version of the Android operating system have what is called a bootloader. The bootloader chooses what is going to happen to the device next. Automatically the bootloader is programmed how to think by developers which is to boot the Android operating system or if people press a particular hardware button combination it understands what the user has pushed, and then boots into those other areas like a stock recovery partition. The Android operating system automatically boots up without people having to apply any buttons apart from pressing the Power buttons. However, to access any of the other functions we first need to boot it into what is called the bootloader mode. The bootloader mode mainly offers you a different screen with all the options present on it that you can choose like a factory reset or enter the recovery mode.
With Samsung smartphones, things are slightly different because there is not any official bootloader mode. Samsung gives you two options apart from the standard Android operating system that you can boot into recovery mode and download mode. The recovery mode offers you the list of things you can do on the display like apply updates from ADB, use updates from internal storage, apply updates from the cache, wipe the data/factory reset, wipe the cache partition and so forth. The download mode is accessed by pressing a different set of keys, and it is what you want to boot into when connecting to the computer and to use the Odin flashing tool to install software updates, custom recoveries, rooting files and anything else.
Here is everything you need to boot the Samsung Galaxy S7 range of smartphones into the download mode that Samsung has which is the equivalent to bootloader mode for other devices:
HOW TO ENTER DOWNLOAD MODE ON SAMSUNG GALAXY S7 SMARTPHONES
Press the Power button and choose the option to switch the device off completely from the menu on the screen.
Boot the Samsung Galaxy S& by holding the Volume Down + Home + Power buttons simultaneously.
Let go when you can see the text letting you know that you are nearly in download mode.
Press the Volume Up button on the display when it tells you to press the Volume Up buttons to get into the download mode.
Connect the Samsung Galaxy S7 smartphone to the computer with the USB cable and you are ready to use the Odin flashing tool or ADB commands.
In conclusion, that is how to boot Samsung Galaxy S7 smartphones into the download mode, so it is ready for you to start making some developments to the software. You could continue with the guide you were using before you got here if you came here from another guide.
Related Posts