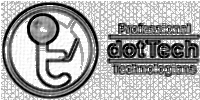 [1]…And now, for something completely different than where I have ventured before, I present you FotoSketcher.
WHAT IS FOTOSKETCHER AND WHAT DOES IT DO
FotoSketcher (FS) is an extremely fun and simple yet powerful digital image manipulation software that, thanks to its more than 20 built in effects, can turn your digital photos collection into works of art. Basically FotoSketcher lets you turn your images into paintings, drawings, or cartoons using its built-in effects. See that dotTech logo in the top-left corner of this article? Yeahhhhh son.
The process is pretty simple: load a picture, choose the effect, tweak the options while watching the preview, and press the Draw Button. Just like that. In that order. Over and over.
REMBRANDT? WHO? ME?
Before looking into the actual application take a look to what examples of what can be done with FotoSketcher:
[2]
USING FOTOSKETCHER
Like I said, it´s pretty simple. When you fire FotoSketcher up you will see this: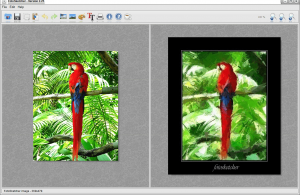 [3]
Afterwards, it all resumes to the toolbar buttons like…
The Modify Source Image button, where you can change settings such as Luminosity, Contrast, Saturation or Blur/ Sharpen: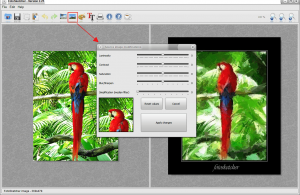 [4]
The Drawing Parameters button which is probably the most important one since it allows to choose the Drawing Style (a.k.a. the effect):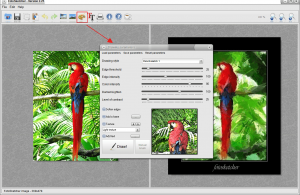 [5]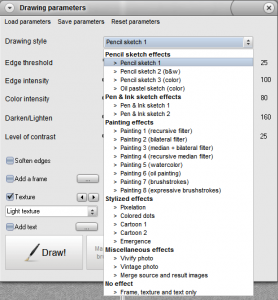 [6]
[7]
 What? Not true?
The remaining saving, loading, etc. functionality is pretty much the everyday basic stuff that you find in most of the software available nowadays.
CLOSING THE DEAL 
Since FotoSketcher is freeware/donationware it's really a no brainier kind of opportunity. The software looks good, works fine, tastes great, and has a very interesting selection of effects.
So, what are you waiting for; grab FotoSketcher from the links below. Take note the installer version of FotoSketcher comes bundled with a toolbar — be sure to not accidentally install that.
Supported OS: Microsoft Windows XP, Vista and 7
Download size: 7.6 MB (installation version), 5.1 MB (portable version)
Malware status: Installation Version VirusTotal scan results (0/43) [9] / Portable Version VirusTotal scan results (1/43) [10]
Price: Free
[Installation version direct download [12]]