iOS has over 600,000 apps. With so many apps out there, app discovery (aka finding new and useful apps) is extremely difficult. With our iOS Apps of the Day initiative, dotTech aims to change that. Everyday we post three apps, allowing our readers to discover new apps, daily. Enjoy! [Subscribe to our iOS section to never miss an article: RSS Feed | E-mail]
Developers: Click here to get your apps featured here!
dotTechies: Want to see an app on here? Send us a tip!
Apps for March 28, 2012
WhatsApp Messenger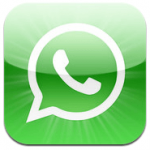 WhatsApp Messenger is a messaging program that you can connect with others that use Blackberry, Windows, Android, Nokia and other iPhones without using any of your text message usage. It connects to 3G or WiFi and has the same feel as if you are sending a text on the iPhone. One of the unique features is that you can group some people together in a group chat. You can send video, pictures and voice notes to your friends. Instead of creating a new user name, your login is your telephone number which will add your contacts and show up who has the WhatsApp Messenger installed on their phone since they've connected to the WhatsApp server. If for some reason you go offline or have internet connectivity issues, WhatsApp will save your message until you have an internet connection that you can resend right from the message.
Just like any other IM program, you can set your status to show your friends or co-workers that you are available or busy so they won't message or contact you if you aren't available to chat. This app does a lot more that just send messages back and forth.  They include share location, exchange contacts, custom wallpaper, custom notification sounds, landscape mode, precise message time stamps, Email chat history and a whole lot more.
Version discovered: 2.6.10

Requires: iPhone; iOS 3.1 and up

Download size: 9.5 MB

Doodle Farm Lite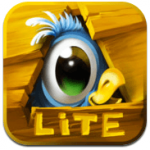 Doodle Farm Lite is a strategy game that you have to connect two items and make a new item. This is the third game in this series which followed Doodle God and Doodle Devil. When you make a match you get either a silly saying or you read a fact about what you just created which also has a link to a Wikipedia page about that creation. The best thing about this game is that you don't have to second guess matches. You have the option to match (solid black box), cannot match at this time (broken line box), and unable to match anymore (solid grey box). Also when you make matches you might hear some funny hoopin' and hollerin' by some country sounding girl that you'll get a few chuckles at the start of the game that might end up being annoying after a while.
The Lite version only has a few matches you can do, and once that is complete you cannot play anymore until you actually download the full version which is reasonably priced for the amount of content you get in the game.
Version discovered: 1.0

Requires: iPhone/iPod Touch/iPad; iOS 3.1.2 and up

Download size: 16.1 MB

WordPress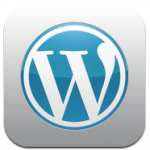 WordPress is a blogging app that you can post articles from your device to your blog. You can upload photos and videos, create and edit your post, and moderate comments right from your device. All you need to have is a WordPress blog, and you can maintain your blog while you are on the go.
As for posting, it seems rather challenging because of the fact that you see some HTML tags.  Making an easy post on the go is probably the most simple way to do this from your device. Probably be best just to moderate the blog on the go, and leave the posting to your computer.
Version discovered: 2.9.6

Requires: iPhone/iPod Touch/iPad; iOS 4.0 and up

Download size: 2.9 MB

dotTechies: We have tested all the apps listed above. However, iOS Apps of the Day articles are not intended as "reviews" but rather as "heads-up" to help you discover new apps. Always use your best judgement when downloading apps, such as trying trial/free versions before purchasing paid apps, if applicable.
Related Posts