Today's Apps
Subscribe to our iOS section to never miss an article: RSS Feed | E-mail
About iOS Apps of the Day
iOS has over 600,000 apps. With so many apps out there, app discovery (aka finding new and useful apps) is extremely difficult. With our iOS Apps of the Day initiative, dotTech aims to change that. Everyday we post three apps, allowing our readers to discover new apps, daily. Enjoy! [Subscribe to our iOS section to never miss an article: RSS Feed | E-mail]
Developers: Click here to get your apps featured here!
dotTechies: Want to see an app on here? Send us a tip!
Apps for May 2, 2012
HUD Homes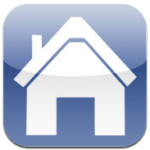 HUD Homes is a home searching app that will find HUD homes that are available in your current area or in any other area by searching for the city and state or zip code. You can use this app to find what you are looking for, and if you are interested you can enter in your information and find out information on how to obtain the property.
There are issues with this app as it was being tested. Firstly, when you select something like either searching for a home or finding the homes closest to you that are in foreclosure, you don't know if you've pressed the right thing since nothing lights up stating what you have done as well as the length of time it takes to load the page.
Version discovered: 1.11

Requires: iPhone/iPod Touch/iPad; iOS 3.2 and up

Download size: 3.4 MB

MapsWithMe Lite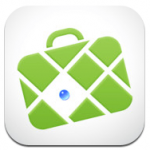 MapsWithMe Lite is an app that you can download maps to your device, and you can receive such a vital piece of evidence to give you and also access the map offline. Just search for what you want to download the map to your device and the app will download it and keep it on your device until you delete it. This app uses the map data from OpenStreetMap which is free to use, and you can have the app find your current location. The big difference between Lite and Pro is that you are able to search for places in Pro version.
Price: Free (Pro Version: $4.99)

Version discovered: 2.0.2 (Pro: 2.1.1)

Requires: iPhone/iPod Touch/iPad; iOS 4.0 and up

Download size: 33 MB (Pro: 38.1 MB)

Ultimate Gin Rummy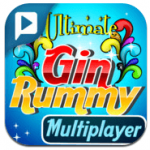 Ultimate Gin Rummy is a gin rummy card game that you earn and even bet chips playing a match with a live opponent or with a friend you have challenged to beat you. There is even a tutorial the will teach you the rules as well as mastering of the game. When played on the iPad, it is optimized for  immersive game play, and you can keep track of your scores and others on the leader boards.
There is a big problem with this game. It took a while to even get to play a game with anyone that was online, but once that was done it was a very good game to play. The ads can be ignored, but it would be nice to actually have to pay say $0.99 to remove them.
Version discovered: 1.0.2

Requires: iPhone/iPod Touch/iPad; iOS 3.2 and up

Download size: 28.4 MB

dotTechies: We have tested all the apps listed above. However, iOS Apps of the Day articles are not intended as "reviews" but rather as "heads-up" to help you discover new apps. Always use your best judgement when downloading apps, such as trying trial/free versions before purchasing paid apps, if applicable.
MapswithMe Lite on iTunes
Related Posts