Today's Apps
Subscribe to our iOS section to never miss an article: RSS Feed | E-mail
About iOS Apps of the Day
iOS has over 600,000 apps. With so many apps out there, app discovery (aka finding new and useful apps) is extremely difficult. With our iOS Apps of the Day initiative, dotTech aims to change that. Everyday we post three apps, allowing our readers to discover new apps, daily. Enjoy! [Subscribe to our iOS section to never miss an article: RSS Feed | E-mail]
Developers: Click here to get your apps featured here!
dotTechies: Want to see an app on here? Send us a tip!
Apps for May 24, 2012
DeleteContact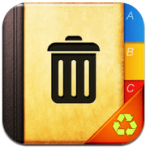 DeleteContact helps you delete multiple contacts from your device in less time than it would take normally. All this does is you check off the contact you don't need and remove them with the trash can.  You can pay for the recycle bin which cost $0.99 and with it you can recover what you removed rather than it completely removed from your phone in case you accidentally delete something.
Version discovered: 1.2

Requires: iPhone/iPod Touch/iPad; iOS 4.2 and up

Download size: 0.3 MB

AppFusion – 6 in 1!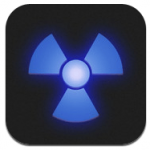 AppFusion – 6 in 1! has six different things you can do to make fun with others. You get Shock which shows a lot of lightning while touching it. You also get a stun feature which all it does is show you the taser which not only shows you this app but also doesn't do anything to shock anyone else. You can crack your screen virutally to fool you friends. Other things include Fire, Pop (which is a bubble wrap), and writing messages with Steam to make things a little more interesting.
You might notice that this app is supposed to be free for 24 hours, but this app became free on April 3, 2012 and hasn't changed back so this seems worth it for free rather than $0.99.
Price: $0.99

Requires: iPhone/iPod Touch/iPad; iOS 3.0 and up

Download size: 7.2 MB

Paper Toss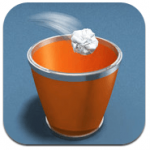 Paper Toss is a game where you throw a wadded ball of paper into a trash can. The difficulty is added when a fan is added to either the left or right side at variable velocities to make the throw more challenging. You get to choose from 7 different areas. You also get to hear real office and other sounds from the various areas. All of your scores are transmitted globally to compare you with other players online with how many virtual balls of paper made it in a virtual trash can. Try throwing the paper off screen and hear some funny remarks by other people and co-workers. This version comes with ads, but you can either pay to remove them in this app or you can buy the Ad-Free version.
Price: Free (Ad-supported); Ad-free: $0.99

Version discovered: 1.82.3; Ad-free: 1.83.1

Requires: iPhone/iPod Touch/iPad; iOS 3.0 and up

Download size: 18 MB

dotTechies: We have tested all the apps listed above. However, iOS Apps of the Day articles are not intended as "reviews" but rather as "heads-up" to help you discover new apps. Always use your best judgement when downloading apps, such as trying trial/free versions before purchasing paid apps, if applicable.
Related Posts