Today's Apps
Subscribe to our iOS section to never miss an article: RSS Feed | E-mail
About iOS Apps of the Day
iOS has over 600,000 apps. With so many apps out there, app discovery (aka finding new and useful apps) is extremely difficult. With our iOS Apps of the Day initiative, dotTech aims to change that. Everyday we post three apps, allowing our readers to discover new apps, daily. Enjoy! [Subscribe to our iOS section to never miss an article: RSS Feed | E-mail]
Developers: Click here to get your apps featured here!
dotTechies: Want to see an app on here? Send us a tip!
Apps for [Jun 7, 2012]
TransZilla Translator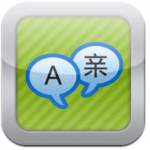 TransZilla Translator will take your text and automatically know what type of language it is to where you tell the app what to translate it to. There are over 50 different languages to choose from, and some of them will even voice what it sounds like in certain ones like German, Italian, English, and even Russian. There is a translator voice input, but for the moment it will only work with English. You can even share the translation through text message or email. The only difference between the free version and the pro version is that you will not have any sort of ads in the pro version.
Price: Free (Ad supported); Pro: $0.99

Version discovered: 1.3.2

Requires: iPhone/iPod Touch/iPad; iOS 4.0 and up

Download size: 2.3 MB; Pro; 1.6 MB

TransZilla Translator on iTunes
TransZilla Translator Pro on iTunes
Trulia Real Estate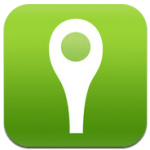 Trulia Real Estate will help you find a home to buy or rent in your area which will pull up on a Google map with any indication what's available. You can filter the search to how many beds and baths it has, what neighborhood it is in and much more. The app also gives you the opportunity to view the photos of the property you might be interested in. You will get helpful property information and home facts in a format that is pretty simple to use.
You also get notified of any updates on the homes and searches you have saved in the app. This gives you the power to view where local restaurants, grocery stores, and many other shops close by to the property you are interested in. You can also create a login account and access your properties and searches from any device you are on. This app gives you the ability to quickly connect with local real estate agents if you are interested in a home you found. The one thing that is missing is that on Trulia's web site you can see the crime in the area. Hopefully this will be available on the mobile version very soon.
Version discovered: 5.0; HD: 2.2.2

Requires: iPhone/iPod Touch/iPad; iOS 4.0 and up, HD: iPad; iOS 4.0 and up

Download size: 5.2 MB; HD: 3.8 MB

Trulia Real Estate HD on iTunes
Sonic & SEGA All-Stars Racing
Sonic & SEGA All-Stars Racing is a fast paced racing game that includes 12 of your favorite Sega game stars. You can take to the race a wide variety of vehicles like car, monster truck, bike, plane and even a banana! You have 25 different tracks to drive on and advance in the game, and you can also challenge others dueling in Battle Mode. You can play up to four players over a WiFi connection. The test device kept crashing multiple times after it completely launched properly on the first time.
Version discovered: 1.4

Requires: iPhone/iPod Touch/iPad; iOS 3.1.2 and up

Download size: 338 MB

Sonic & SEGA All-Stars Racing on iTunes
dotTechies: We have tested all the apps listed above. However, iOS Apps of the Day articles are not intended as "reviews" but rather as "heads-up" to help you discover new apps. Always use your best judgement when downloading apps, such as trying trial/free versions before purchasing paid apps, if applicable.
Related Posts