Today's Apps
Subscribe to our iOS section to never miss an article: RSS Feed | E-mail
About iOS Apps of the Day
iOS has over 600,000 apps. With so many apps out there, app discovery (aka finding new and useful apps) is extremely difficult. With our iOS Apps of the Day initiative, dotTech aims to change that. Everyday we post three apps, allowing our readers to discover new apps, daily. Enjoy! [Subscribe to our iOS section to never miss an article: RSS Feed | E-mail]
Developers: Click here to get your apps featured here!
dotTechies: Want to see an app on here? Send us a tip!
Apps for June 13, 2012
Beer Buddy – Barcode Scanner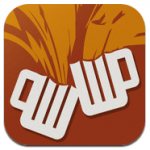 Beer Buddy – Barcode Scanner helps you find out more information about a particular beer as well as reviews them from other people. Beers can be found with either a search by name, barcode, and even check the top 50 beers, top by style, top by season and top by country. The easiest way to find something is to use the camera and take a photo of the UPC barcode to find the information on that beer. You can even review the beers you have tried and even save it to a list of  your favorites, what you haven't tried in the "on tap" list, what you have tasted, which ones you have rated, and a history of your barcode scans. You can find out local restaurants that serve beer which unfortunately doesn't tell you what they serve, but they do provide other locations that also serve beer like beverage stores, bars, and breweries.
Version discovered: 2.0.1

Requires: iPhone/iPod Touch/iPad; iOS 4.0 and up

Download size: 6.8 MB

Beer Buddy – Barcode Scanner on iTunes
Desk Bell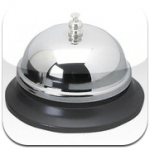 Desk Bell allows you to ring the same bell that you would find on the front desk of a hotel to alert some bell hop on staff. You can get that same sounding ding just by tapping it, but if you try to get the same feeling like you would press on the button constantly by tapping constantly it will not work. The only way to get that going is just to shake the iPhone which really gives you the noise satisfaction, but it really doesn't feel the same. It is still a fun app to have once in a while.
Version discovered: 1.0

Requires: iPhone/iPod Touch/iPad; iOS 3.1.2 and up

Download size: 1.3 MB

Call of Atlantis
Call of Atlantis is a match up game that is unlike others out there. You have a limited number of time to match up as many as you can while dropping parts of a piece you need to put together for each level. The parts of the puzzle needs to be put on the very bottom of the board in order for you to use it in the level. This is where you will get a unique mix of matching 3 or more and an adventure game all in one. The regular version has 54 different levels to play and 7 different ancient lands to discover while the HD version has 66  different levels in the 7 different lands.
Price: Free; Premium: $2.99, HD: Free; HD Premium: $4.99

Version discovered: 1.0.1; Premium: 1.0.10; HD: 1.0.7; HD Premium: 1.0.7

Requires: iPhone/iPod Touch/iPad; iOS 3.0 and up; HD versions: iPad; iOS 3.2 and up

Download size: 56.7 MB; Premium: 56.6 MB; HD versions: 155 MB

Call of Atlantis Premium on iTunes
Call of Atlantis HD Premium on iTunes
dotTechies: We have tested all the apps listed above. However, iOS Apps of the Day articles are not intended as "reviews" but rather as "heads-up" to help you discover new apps. Always use your best judgement when downloading apps, such as trying trial/free versions before purchasing paid apps, if applicable.
Related Posts