Today's Apps
Subscribe to our iOS section to never miss an article: RSS Feed | E-mail
About iOS Apps of the Day
iOS has over 600,000 apps. With so many apps out there, app discovery (aka finding new and useful apps) is extremely difficult. With our iOS Apps of the Day initiative, dotTech aims to change that. Everyday we post three apps, allowing our readers to discover new apps, daily. Enjoy! [Subscribe to our iOS section to never miss an article: RSS Feed | E-mail]
Developers: Click here to get your apps featured here!
dotTechies: Want to see an app on here? Send us a tip!
Apps for June 27, 2012
Core Monitor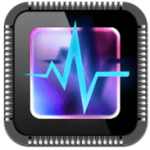 Core Monitor will help you by showing you what your device's status is from the battery, the storage space and even memory. This app has five different types of monitoring which are memory, battery, disk information, process monitoring, and device information. The features of Core Monitor includes real time wired, active, and inactive memory visual status displays, real time CPU load displays, monitor system processes and all background application, full charge notification to prevent harmful over-charging, and disk space and information.
In the reviews, it looks like this app also cleared memory by touching a button, but another says that this app clears the memory automatically which should help free up memory space in order for you to work with other apps.
Version discovered: 2.0

Requires: iPhone/iPod Touch/iPad; iOS 4.0 and up

Download size: 2 MB

ShopShop – Shopping List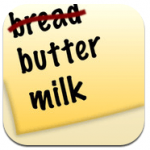 ShopShop – Shopping List is a basic shopping list program that you can also cross off the items on your list just like you would on paper. This app will let you shake the device to clear the list completely, sort the list either by alphabetically, status or manually, can be viewed in landscape mode (after turning it on in the settings), auto lock the screen, and can synchronize your lists with Dropbox. The file that you will have saved on Dropbox isn't a text file so you will have a file that only ShopShop can read. This file is saved under a folder called ShopShop so you could find the file easily if you want to delete it off of Dropbox.
Version discovered: 4.1.7

Requires: iPhone/iPod Touch/iPad; iOS 3.1 and up

Download size: 1.2 MB

ShopShop – Shopping List on iTunes
:Shift!2: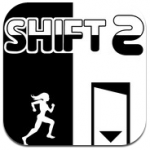 :Shift!2: is a game that you can shift from one part of the room to another by rotating the character with the background. This changes the dynamic of the room enabling you to go out the exit door to continue to the next level. This app gives you 120 levels which is about 4 hours of gameplay, 40 bonus levels that you can unlock with achievements, scan new levels in the press or on the web to unlock new special levels, retina display with full HD version support, 34 achievements. There is an online leaderboard that is supported in OpenFeint and Game Center, you can invite and challenge friends as well as have sharing your online score on Facebook with OpenFeint only, and use the Game Center achievements in the Game Center only.
This app has been free since June 11 so if it still is you might be interested in this game since it will go to its normal price eventually.
Version discovered: 1.1.1

Requires: iPhone/iPod Touch/iPad; iOS 3.0 and up

Download size: 15.5 MB

dotTechies: We have tested all the apps listed above. However, iOS Apps of the Day articles are not intended as "reviews" but rather as "heads-up" to help you discover new apps. Always use your best judgement when downloading apps, such as trying trial/free versions before purchasing paid apps, if applicable.
Related Posts