Today's Apps
Subscribe to our iOS section to never miss an article: RSS Feed | E-mail
About iOS Apps of the Day
iOS has over 600,000 apps. With so many apps out there, app discovery (aka finding new and useful apps) is extremely difficult. With our iOS Apps of the Day initiative, dotTech aims to change that. Everyday we post three apps, allowing our readers to discover new apps, daily. Enjoy! [Subscribe to our iOS section to never miss an article: RSS Feed | E-mail]
Developers: Click here to get your apps featured here!
dotTechies: Want to see an app on here? Send us a tip!
Apps for July 6, 2012
Stanza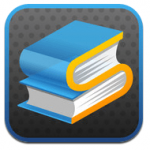 Stanza is an eBook reader that supports a bunch of various formats in the digital book world. You can purchase popular new books from a selection of over 50,000 contemporary titles, or you could get an additional 50,000 free classics and recent original works available from Project Gutenberg, Feedbooks, and other places that have free eBooks. You can store and categorize your books in the organizer, and transfer your own ePub, eReader, PDF, comic book archive (which have an extension of CBR or CBZ), and DjVu books from your Mac or PC to the pap by connecting your device to iTunes on the computer through the file sharing section of the Apps tab on your device. The eBooks load quickly just like any other eBook reader would so you won't have to bring a ton of books with you if you are a speed reader.
Version discovered: 3.2

Requires: iPhone/iPod Touch/iPad; iOS 3.0 and up

Download size: 9.6 MB

Document Manager Pro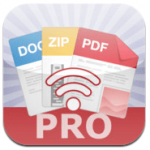 Document Manager Pro is an all-in-one document manager and document viewer that it can obtain from a PC or a Mac through a USB cable or WiFi, an email attachment, Google Docs, Dropbox, FTP protocol, or through Apple's iCloud. This app's has a built-in viewer which supports PDF, Microsoft's Word, Excel and Powerpoint, Apple's iWork, HTML, RTF, TXT, PNG, JPG, GIF, and more. This app's other features include zip and unzip files, create folders and sub folders, move files from one folder to another, send your files to or open your files in other apps, save files from emails using the open in feature, zoom in to view certain parts of your document, email files to anyone from within the app, and transfer files to iPhone, iPod Touch or iPad. If your iOS is 4.2 and up you can print documents from within the app via WiFi.
Even though this app did say that it works with Google Docs, this app had issues with recognizing the documents on the server. There were other issue resulting in the app crashing prior to loading so hopefully there will be an update that fixes these problems.
Version discovered: 2.1

Requires: iPhone/iPod Touch/iPad; iOS 4.0 and up

Download size: 4.6 MB

Document Manager Pro on iTunes
Cubes vs. Spheres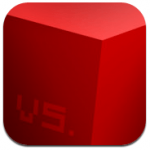 Cubes vs. Spheres is a game where you take your blue sphere and destroy the red cubes heading for you. You have the option of launching the sphere with either tilting your device, swiping normally or swiping in an inverted way. As you progress in the game you can get six unique upgrades with their own strategic advantages in later stages, and the cubes tend to change their patterns every time you play. This app uses Game Center which links up with the leader boards and with more than 40 achievements to find.
There were some review complaints about the game play which is a little clunky, but it could take a little time to get the basis of the game play or play this on a later device which might run a little more seamlessly. Another reviewer says that it didn't even launch on their iPad, however the app's page states that it will run only on "iPhone 3GS or newer hardware, including iPod Touch 3rd generation and higher, all iPads, and of course iPhone 4". This app was tested on an iPhone 3G which did run albeit slowly, but it did run nonetheless.
Version discovered: 1.2

Requires: iPhone/iPod Touch/iPad; iOS 3.2 and up

Download size: 13.9 MB

dotTechies: We have tested all the apps listed above. However, iOS Apps of the Day articles are not intended as "reviews" but rather as "heads-up" to help you discover new apps. Always use your best judgement when downloading apps, such as trying trial/free versions before purchasing paid apps, if applicable.
Related Posts