Today's Apps
Subscribe to our iOS section to never miss an article: RSS Feed | E-mail
About iOS Apps of the Day
iOS has over 600,000 apps. With so many apps out there, app discovery (aka finding new and useful apps) is extremely difficult. With our iOS Apps of the Day initiative, dotTech aims to change that. Everyday we post three apps, allowing our readers to discover new apps, daily. Enjoy! [Subscribe to our iOS section to never miss an article: RSS Feed | E-mail]
Developers: Click here to get your apps featured here!
dotTechies: Want to see an app on here? Send us a tip!
Apps for July 13, 2012
Flex Search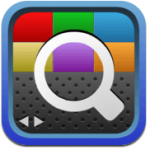 Flex Search is a multi-search app that uses 22 different search engines. This app can be used in portrait or landscape modes for the best viewing. Among the search engines are Google, Bing, and a standard Web URL search. You can also search reference sites like Wikipedia, WolframAlpha, Answers.com, Merriam-Webster Dictionary and Thesaurus, and About.com. The other search engines are eHow, WikiHow, Youtube, Goog-Images, B-Images, Flickr, Photobucket, WebMD, PubMed, Healthline, Twitter, LinkedIn, and Facebook. This app also shares your searches to Facebook, Twitter, and email which also includes ad block with URL filtering, GIF hiding, and page ad block. There are other options you will get which are URL context menus for copy, open in Safari, in mobile view, save images on long press to camera roll, and search and visited page history.
You can pay for the Pro version via from within the app for $1.99. You get extra options in the app like ind in page and mobile view with Instapaper Mobilizer. Even if you don't get pro, this is a good app for what you get.
Version discovered: 2.2

Requires: iPhone/iPod Touch/iPad; iOS 4.0 and up

Download size: 2.3 MB

SpiroDoodle
SpiroDoodle is a spiral type drawing device that marks a similarity with the old spiral drawing system called Spriograph. This app has built in help that will have you choose from 1 to 30 lines to draw radially around the screen, you can select from hundreds of colors, from 6 previous colors, or let the colors come randomly, you can save your creations to the same location your pictures are stored so you can email them or use them as your wallpaper, use a special mirror effect to make each stroke you do symmetrical which is much like a kaleidoscope, draw with different line widths, and undo up to 10 steps.
Version discovered: 1.5

Requires: iPhone/iPod Touch/iPad; iOS 3.0 and up

Download size: 3.7 MB

Draw and Escape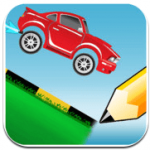 Draw and Escape is a physics type game that you have to draw your way to escape your pursuers. Along the way you will pick up power ups to make your vehicle go longer. This game has many different backgrounds to make that level more challenging than one of the others you have played before. You also get to choose which car you want to use as one who is about to be chased. The game also is linked up with Game Center which will keep track of your leader boards and achievements. You also get the extra possibility for getting money, and you can use the game's quick responding speed-up ability. You can also compete against your friends if you are wanting a challenge. With all that is going on in this game it should be a lot of fun trying to keep away from your pursuers.
Version discovered: 1.0

Requires: iPhone/iPod Touch/iPad; iOS 4.1 and up

Download size: 45.7 MB

dotTechies: We have tested all the apps listed above. However, iOS Apps of the Day articles are not intended as "reviews" but rather as "heads-up" to help you discover new apps. Always use your best judgement when downloading apps, such as trying trial/free versions before purchasing paid apps, if applicable.
Related Posts