Today's Apps
Subscribe to dotTech to never miss an article: RSS Feed | E-mail
About iOS Apps of the Day
iOS has over 600,000 apps. With so many apps out there, app discovery (aka finding new and useful apps) is extremely difficult. With our iOS Apps of the Day initiative, dotTech aims to change that. Everyday we post three apps, allowing our readers to discover new apps, daily. Enjoy! [Subscribe to dotTech to never miss an article: RSS Feed | E-mail]
Developers: Click here to get your apps featured here!
dotTechies: Want to see an app on here? Send us a tip!
Apps for August 23, 2012
vokul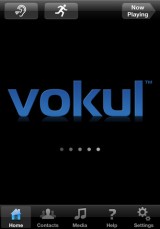 Vokul is a hands-free, voice control app for your iDevice. If you don't have Siri or are looking for a Siri alternative, then look no further than vokul. You can call any contact in your address book by just saying their name following some voice queues. Vokul also allows you to dictate messages and emails, as well as posts to Facebook and Twitter. The app also allows you play music and podcasts with simple voice commands for all media controls (i.e. next/previous track, volume, pause, etc.).
What impressed my most about vokul was how it handled a noisy environment. While Siri tends to struggle with understanding what you're saying with the presence of background noise, vokul seems to do quite well.
Price: $2.99

Requires: iPhone/iPod Touch/iPad; iOS  4.2 and up

Download size: 86.5 MB

PicFrame Illustrator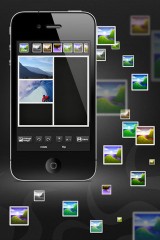 PicFrame Illustrator is a brand new app that provides more than 50 templates to create unique photo frames. The user has complete control over the height-to-width ratio adjustment of frame in the template, making the number of variations of templates pretty much unlimited. PicFrame Illustrator also provides image editing such as rotation and reflection, as well as several color theme adjustments (i.e. black and white). The app even provides the ability to change frame corners, color, brightness, and intensity.
There are several apps that provide photo frames, but PicFrame Illustrator seems to cover every aspect of editing that a user would want. Given that this is a brand new app and it seems very good, then I only expect it to get better.
Price: $0.99 (was Free on 8/21)

Requires: iPhone/iPod Touch/iPad; iOS 4.0 and up

Download size: 32.8 MB
PicFrame Illustrator on iTunes
Windows Games Collection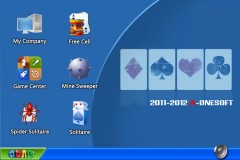 Windows Games Collection gives every user the ability to play the most popular Windows games, Solitaire, Freecell, Minesweeper, and Spider Solitaire, on their iDevice. The styles of all 4 games are identical to the Windows based games, and the app provides 23 different themes of background and card styles.
There is nothing fancy about this app, but some users enjoy the original Windows games. The only thing I didn't like about this app was playing Minesweeper on anything but easy requires scrolling down to see the rest of the board.
Price: Free

Requires: iPhone/iPod Touch/iPad; iOS 4.1 and up

Download size: 13.2 MB

Windows Games Collection on iTunes
dotTechies: We have tested all the apps listed above. However, iOS Apps of the Day articles are not intended as "reviews" but rather as "heads-up" to help you discover new apps. Always use your best judgement when downloading apps, such as trying trial/free versions before purchasing paid apps, if applicable.
Related Posts