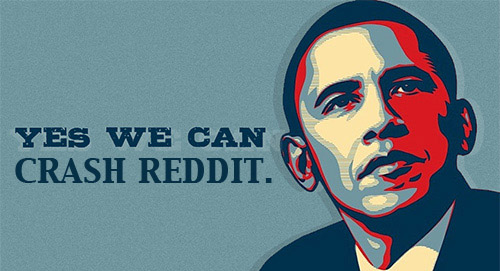 As politics and the web begin to collide and politicians try to do their very best to become popular with the web, it seems President Barack Obama is one step ahead of Mitt Romney at knowing what the internet wants to see him do.
Obama has always been a rather powerful figure on the web. Many people believe it was due to this influence, spread from Twitter and his blog, that made him such a winner to all Web 2.0 and really bought Obama a few votes from the younger generation. Now Obama has embraced something less mainstream but still insanely popular: Reddit.
Reddit, a website where people recommend content to each other, holds "Ask Me Anything" (AMA) talks where a public personality can go online and have his or her fans ask any questions they like and he or she will answer to the best of their ability.
Even though Reddit has been host to some big names in the past — like Nick Clegg, Ron Paul and Richard Dawkins, all of whom have done AMAs — Obama tops the list as the most prolific person to do one yet with 5.3 million attendance, even if it was a thirty minute AMA with 10,000 questions left unanswered.
The 5.3 million people that went on Reddit to check the AMA weren't really there to see what Obama had to say. According to many blogs, the sheer presence of a President on Reddit was enough to make them happy. Then again, Obama has always been popular on Reddit. The second most viewed post on the site that gained two billion page views is of President Obama's win against Senator McCain.
The AMA could not have been more perfectly timed for Obama, as the Republican National Convention in Tampa was ongoing at the time. Not only did Obama's AMA beat Romney's RNC in every corner of the internet, but it almost made the RNC non-existent. Maybe that is why Romney's team has purchased a Twitter hashtag to get people talking about the campaign.
[via AllThingsD, image via GeekNation]
Related Posts