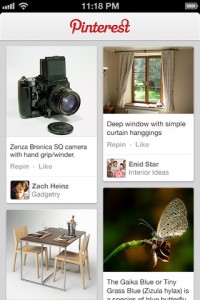 Social networking sites aren't so much the wave of the future as the way of the now. I actually rebelled against a certain one for awhile because – well – I didn't see it as offering anything different from what, say, Tumblr already offered. Much like having a MySpace and a Facebook back when Facebook was new – it didn't seem like it was necessary. However, time has changed my opinion, and I've come to very much like the layout and ease of use this site offers, opposed to Tumblr's linear view. I'm talking about Pinterest, which until recently didn't have an official app for the iPad.
That's changed, now.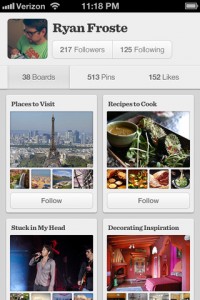 Featuring a simple log in that then presents you with all of your friend's most recent pins, just as if you were on Pinterest's site, this app is easy to use. It features a slide out menu that allows you to do everything you can on the Pinterest site, right from the comfort of your iPad. With a quick tap you can see all the pins of the people you're following, or check out the "world pins," the most popular in categories ranging from overall Popular, to Animals, to Design, to Film, and even more. With a total of 12 categories, you could spend hours browsing and repinning things to your own boards.
The interface is simple – tapping a pin by someone else brings it up full screen, and you have the option of Liking, Repinning, or Sharing. Sharing gives you the option to share via Facebook, Twitter, Email, or even just send the image to your Camera Roll. I thought that was a nice feature. Over all, for bringing Pinterest to the iPad, this is a fantastic social networking app.
Price: Free
Version reviewed: 2.0.2
Requires iOS 5.0 or later
Download size: 18.2 MB
Related Posts