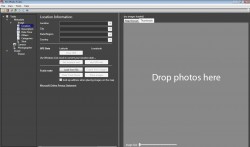 Changing common metadata properties on your digital photographs is now super easy thanks to Pro Photo Tools from Microsoft. The program actually allows you to place your photos right on the Live Earth map and then drag them to the right location. After that, the GPS information will be stored into that photo.
WHAT IS IT AND WHAT DOES IT DO
Main Functionality
Pro Photo Tools is a program that allows you to not only delete common metadata from your digital pictures, but add and change this data too. The program comes with a Live Earth map that you can use to drag your photos to their right locations. From there, the GPS information will be uploaded to the picture itself. You can even load track route files if you have a GPS device.
Pros
Allows you to add, change, and delete metadata information from digital pictures
Pro Photo Tools comes with a Live Earth map that you can use to drag your photos to the right location and have the GPS information automatically added for you
The program allows you to upload information from GPS devices. It supports popular formats like KML, GPX, and NMEA
Allows you manually add in locations if you know where a picture was taken
Cons
If you don't want to add location data to your pictures, this program probably won't be of much use to you
Discussion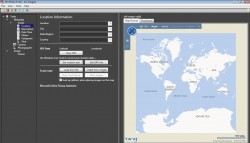 Pro Photo Tools is a program that won't help everyone. However, for people who are looking to add, change and delete common metadata information from their digital photos, it may be worth a look. The main purpose of this program is to help you enter in location information to your photos. It achieves this goal in a number of ways.
After loading up a picture, if it has location information, you will be able to see it displayed on their Live Earth map. If it doesn't, you can drag your picture to any spot on the map. After you do, the picture will automatically upload that location data to the picture.
What if you want to place your photos along a route you took on a trip? Well, you can do that too. Pro Photo Tools allows you to upload GPS information from different devices. The program does support popular formats like GPX, KML, and NMEA. Once this information is uploaded, you can see the route displayed on the map. Then simply add your pictures to the route at the point they were taken.
Of course, the program also gives you the option to upload all of this information manually if you want. However, I found it to be a lot easier to simply drag my photos to different locations on the map to add in my data. Either way, it is still a nice option to have.
CONCLUSION AND DOWNLOAD LINK
In short, Pro Photo Tools is not an amazing program, but it does get the job done. If you are looking for a quick and easy way to add location information to you photos, Pro Photo Tools is worth considering. This program does not do much more than that, so if these features don't sound helpful to you, then this program should be a pass.
Price: Free
Version reviewed: 2.2
Supported OS: Windows XP / Vista
Probably works on Windows 7 and Windows 8, too
Download size: 5MB
VirusTotal malware scan results: 0/42
Is it portable? No
Related Posts