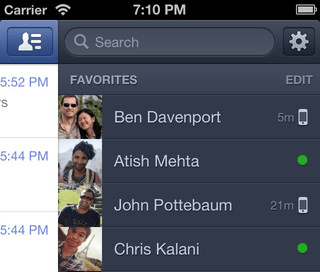 Facebook initially tested out free VoIP calls through its Messenger for iPhone app for Canadian users earlier this month, but it looks like they're ready to start rolling out across the US as well. A call button has appeared in the app, and users can begin making free calls to other Facebook users today, without needing an update from the App Store.
To make a call, just tap the "i" button on top-right corner of the conversation screen, and select Free Call. Calls can be made from either Wi-Fi connections or phone's data connection. Calls also support push notifications, so you'll be alerted when someone wants to call you through Facebook. With this feature, Facebook becomes one of the largest collections of VoIP users in the world, with over a billion people on the social network total. It's unclear when the feature will be rolling out internationally, but you can bet on it not being too far off.
If you're in the US and have an iPhone, download the Messenger app for iPhone at the link below and give the free calls a try!
[via The Verge]
Related Posts