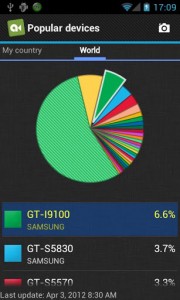 Anfish is an application that provides interesting statistical data about all the Android devices that are currently active in the world. This application is great for technology journalists and enthusiasts who need to keep up with modern Android data for reporting and documentation purposes. This application is also great for those who are simply curious as to how their device compares to other devices across the globe in a variety of different aspects
What is it and what does it do
Main Functionality
This application is designed to provide concrete and accurate information about Android devices displayed in a simple and easy to understand interface. The information is supposed to be as updated as possible although it realistically cannot display the data in real-time
Pros
See operating statistics
Find most popular ROMs
See largest manufacturers
Track CPU data
View storage and screen size statistics
View camera strength statistics
Cons
Discussion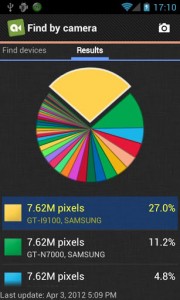 It seems as though market share and device-specific statistics are growing more and more popular as technology advances through the years. It is getting the point that this type of data is slowly beginning to define the success of an operating system or a specific device. Consequently, people are not only becoming more concerned with the specifications on their personal device, but also how those specifications compare to similar smartphone users all around the world. No longer is it simply about general comparisons such as Android vs iOS. The ecosystem has strong competition, which means that how Android devices are competing with other Android devices is slowly becoming more relevant. Anfish will help you get a stronger grasp on what is going on in the Android ecosystem and how your personal device stacks up.
This application, while capable of displaying a lot of useful information, is incredibly simple. All it does is display relevant information gathered from Android devices that have been activated all around the world. For example, it will provide comprehensive statistics on which version of Android phones are typically running, giving you an impressive graph on the specific statistics. On top of that, you get hardware-specific statistics about the phone's camera, CPU, memory, system, storage, sensors, and more. It will even tell you what percentage of devices are rooted and what percentage isn't. It will also tell you which devices and which mobile networks are the most popular, providing key insights into marketing and consumer responses.
Conclusion and download link
Overall, this application has one job that it performs almost flawlessly. Other than some occasional inconsistent data, Anfish will display the information you want accurately and even attractively. If anybody is at all interested in internal Android statistics, then look no further than this application. The data is collected from official sources so you can be very confident with its legitimacy.
Price: Free
Version reviewed: 1.20
Requires: Android 2.0 and up
Download size: 1mb
Related Posts