If we have not already fried your brain with the earlier "You read that wrong" post, this post may push you over the edge.
Check out the following image. It is of a ship shipping ship shipping shipping ships. I know what you must be thinking: "say what?!" Well a picture is worth a thousand words — check it out: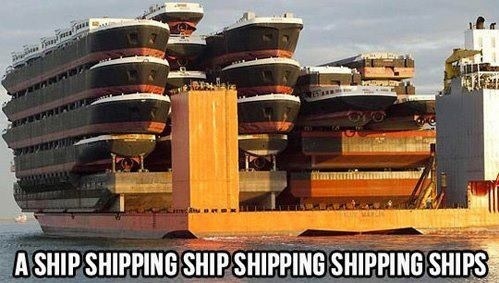 Now say it fast five times.
[via Reddit]
Related Posts