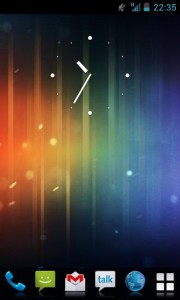 For Android, Zeam Launcher is my launcher of choice. I have several ClockworkMod backups with my custom ROM setups, all using different launchers, but I always seem to come back to Zeam Launcher. Zeam Launcher is truly the underdog in the Android launcher space. The simple fact is that other launchers can't compete with it's simplicity and responsiveness. It can handle all of your basic application launching needs.
What is it and what does it do
Main Functionality
As I said, Zeam Launcher is a home replacement app for Android. It's very minimalistic, and doesn't have a lot of features, but that should be the least of your worries. Zeam is lightweight, to the point, and very fast. It offers you some basic features you'd expect, and that's all you get. It's a no-nonsense kind of launcher. The best kind.
Pros
Support for 1 to 7 work-spaces (homescreens)
Screen looping
Elastic
Screen indicators
App drawer is configurable
Wallpaper scrolling
Allows for the hiding of icon labels
Custom shortcut selector color customization
Changeable dock colors
Screen actions can be configured with commands
Cons
Lackluster compared to other more 'shiny' launchers.
Sometimes crashes.
No theme support.
No custom icon support.
Discussion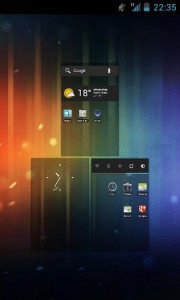 Zeam is a terrific launcher. It's the one launcher I find myself re-installing constantly right after I get bored of all the others. Zeam might not be the most full featured launcher, and if you can tell by my other reviews in the past, I'm a huge fan of minimalistic programs. I hate bloat. It is the bane of my existence. So, I was drawn right to Zeam. It's probably my all time favorite application launcher.
This is going to be another one of those reviews where I really don't have much to say that I can think that I hate about Zeam. Sure, Zeam isn't the most full-featured program of all time. However, it does exactly what it says. It's fast, it's filesize is miniscule. It's probably the perfect launcher for someone that isn't interested in frills, and stupid features that other launchers have.
It is also worth noting that one of my favorite things about Zeam Launcher is the developer. He actually has a development thread on xdadevelopers.com and everyone is welcome to criticize Zeam launcher (and its features), you're allowed to suggest things he should add to the app, and to basically ask questions about Zeam. The Android community needs more developers like him.
I recommend Zeam to just about every single Android user that I come across. I think it's that good. Zeam does just what you want, and since it has basic functions like multiple screen support (up to 7), app drawer customization, wallpaper scrolling, and changeable dock colors, I know that I'm right in recommending it. Sure, one of the only drawbacks I can really think of would be the fact that it doesn't have a ton of advanced features, and doesn't have a really 'ice cream sandwich' look to it. Still, Zeam extremely hard for me to criticize.
Conclusion and download link
As I said in the discussion section of this review, I have almost nothing bad to say about this app. Zeam is great, and if you're a fan of minimalism. You need this launcher. There's no 'if' about it. You need to install Zeam Launcher. It's my favorite home launcher on Android for a reason. Zeam launcher has a low memory footprint, and a decent amount of features. I cannot recommend Zeam launcher highly enough.
Price: Free
Version reviewed: 3.1.10
Requires: Android 2.2 and up
Download size: 388 KB
Related Posts