As Samsung is mostly preparing for their big night in New York city, the Chinese leakers behind all this seem to be just as busy! High-res photos of the device have been posted online, as well as numerous videos showcasing the different software features the company was probably saving for the announcement.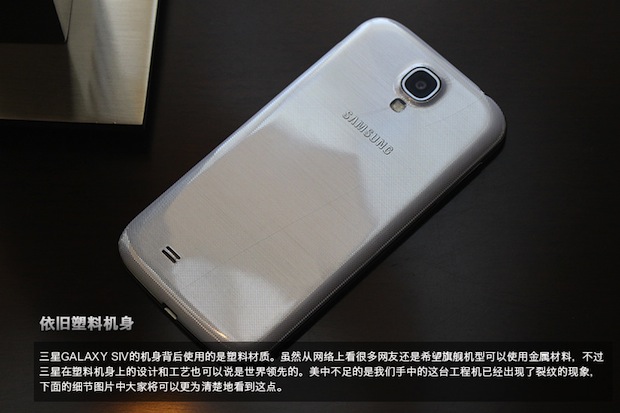 The pictures show the same device that was previously leaked, adding to the possibility that the Galaxy S 4 won't see much of a change design-wise from the Galaxy S III. That is of course, if Samsung isn't somehow misleading everyone with these leaks.
The videos on the other hand offer a first glimpse of the previously rumored features of the Galaxy S 4 such as SmartPause and floating touch. As you'll see in the videos, SmartPause pauses video when the phone detects that the user isn't looking while floating touch allows for a hover functionality — enabling you to place your finger right above the screen and make the phone do things like shower a larger image or info box of your contacts for example. The other two videos show off the phone's new lock screen and what you can expect in terms of browser experience on the device.
If all these turn out to be legit, you really have to wonder what else Samsung might have in store for the event. We'll be covering the Galaxy S 4 here on dotTech, so stay tuned!
Related Posts