E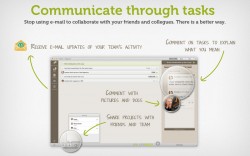 veryone who has a job wants a way to do their job more efficiently. Feeling more productive is simply a matter of taking control of your to-do lists and keeping your projects moving smoothly. There are all kinds of tools out there that can help you maintain your to-do lists and collaborate with your colleagues, but one really appealing Mac App for this sort of thing is Nozbe.
What is it and what does it do
Main Functionality
Nozbe is a GTD-focused (Getting Things Done) app that busy people can use for managing to-do lists and inter-office projects. It can be used to boost productivity and better manage your time.
Pros
Great filtering system to keep you organized: tasks scheduled for today become your Next Actions automatically to make sure you'll get them done
View all of your teammates tasks and filter them per person: perfect for teams who collaborate through Nozbe
You can comment on each task item with checklists, images, photos, sketches, documents, Evernote notes and more in order to better outline what is needed to properly complete the item
Syncs with mobile apps, including Dropbox and Evernote
Cons
Nozbe leans towards the GTD mentality: if you're not a GTD devotee, this might be a turn-off
Occasionally had issues with stability and launching during testing
Discussion
If you're a fan of David Allen's "Getting Things Done" (aka GTD) mentality, this Mac App is definitely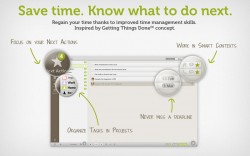 for you. GTD is a time-management system that focuses on boosting productivity by recording them your tasks for each day on paper, rather than in your head, and then breaking them into actionable work items. But while Nozbe is influenced by GTD, you can absolutely use this app without having read David Allen's book.
Getting stuff done is all about not getting bogged down with useless tasks that you can't take action on. By organizing your projects into small "action items," Nozbe makes it really easy to focus on what you need to do to get your work done, and not just on the big picture (which can be overwhelming.)
The interface is neutral, simple to navigate, and pretty well-conceived. But what I appreciate more than just the design of the Mac App is how seamlessly it integrates with iOS apps for Evernote and Dropbox. It's nice that Nozbe lets you play nice with apps you already own and love!
Conclusion and download link
Whether you're a GTD devotee or just in need of a to-do list manager that makes it easy to make your tasks actionable, Nozbe is a great tool. If you're not happy with your current to-do tools, give Nozbe a go. Its ability to sync with other apps and be shared with other people make Nozbe a helpful tool for people in any field, working on any size team.
Price: Free
Version reviewed: 1.4.3
Requires OS X 10.6 or later, 64-bit processor
Download size: 6.0 MB
Related Posts