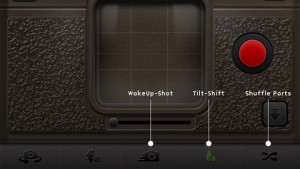 I was lucky enough to attend a public high school where I could take photography as an elective. Our instructor was an amazing photographer in his own right, and he taught us how to use a proper camera with film. We even had our own darkroom, which was pretty amazing. Sadly, I think a lot of people who consider themselves good photographers today rely too much on digital, and probably couldn't even tell you what an f-stop is. If you want to combine the best of both digital photography and old-school camera work, you should check out Plastica, developed by graf.
What is it and what does it do
Main Functionality
Plastica is a retro camera app for iPhone. Fairly similar to Hipstamatic, Plastica boasts plenty of lens and film combinations to make your photos have a more "classic" look to them. Unlike Hipstamatic, Plastica has separate focus and exposure targets.
Pros
With a simple touch of a button, photos taken in Plastica can be exported directly to other apps like Instagram, Camera+, Vintique
Upload your photos on Facebook, Twitter & Flickr
Now saves your original image, as well as the filtered version
Filter sets are gorgeous, with rich chromatic tones
Cons
Still a little hard to navigate, even after the update to 2.0
Can't see what a filter will look like until after it has been applied to your photo
Discussion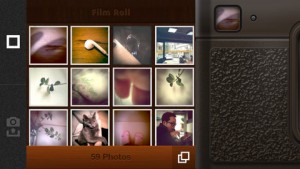 Plastica actually got a lot of bad reviews when it first hit the scene. It had a clumsy UI, didn't save photos to your camera roll, and had a bunch of stability problems to boot. However, this 2.0 version reboots the app, and it's been getting some good press. I decided to check it out for myself, having avoiding the app on it's initial release because of all the complaints I had heard at the time.
One feature that is really cool is the WakeUp Shot. When engaged, this mode will take 5 snapshots automatically every time you wake up your phone. I was also really impressed with the in-app zoom functionality: it seemed to provide a much faster zoom, and a much clearer field of view, than the native Camera app's zoom.
You are also able to upload images from your Camera Roll into Plastica, which is a nice touch. I do wish the app came with a more robust selection of filters. However, you can buy more in blocks of six for 99 cents. All of the filters are really beautiful in their own way. The black and white offerings are particularly lovely in their depth.
Conclusion and download link
Ultimately, your enjoyment of Plastica is going to boil down to one thing: are you the sort of person who likes to carefully plan a shot and pick a filter and lens combo before shooting, or do you prefer to snap a pic quickly and then mess around with filters later? If you're a careful, thoughtful photographer with an eye towards the past, Plastica is the app for you. It doesn't quite capture the joy of classic photography, but it comes darn close.
Price: Unknown
Note: This is free for a limited time only, at the time of this writing

Version reviewed: 2.0
Requires iPhone/iPad/iPod Touch, iOS version 6.0 or later
Download size: 30.3 MB
Related Posts