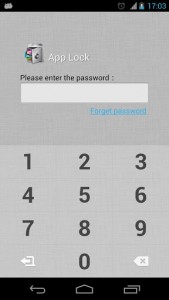 As more and more sensitive information gets stored on your mobile device, it only makes sense to lock down your Android in order to prevent unauthorized access. Unfortunately, entering a passcode every time you wake up the phone can become frustrating. For some folks, the inconvenience outweighs the need for security and privacy. There is a happy medium, however, thanks to a type of security software called an app locker. APP Lock for Android allows you to lock down specific applications installed on your device with a passcode or unlock pattern.
What is it and what does it do
Main Functionality
There are several different reasons why someone would want to beef up security for their mobile device. There's no point in exploring each of those reasons because you've probably heard them several times before. APP Lock will allow you to independently protect each application installed on your Android, in order to prevent unauthorized access. You can do things like block access to the Facebook mobile app thus putting an end to account "hacks", and even prevent access to text messaging and call logs so that prying eyes meet nothing but a stone wall.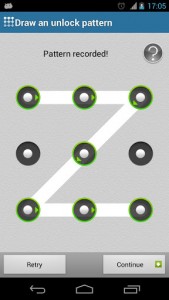 Pros
Clean and very user friendly interface
You can lock down all installed apps on your Android individually
Quick menu with different settings

Quick lock/unlock all applications (all in one shot)
Search function to find specific apps on the device
Passcode and pattern lock code access (edit/change)
Security question and answer management

Lock Google Play, Call Logs, and Settings menu
Setting to hide the APP Lock icon from the app tray
There's an option to relock all apps after screen timeout
Cons
Can be uninstalled to bypass security unless added security is placed on the app through the standard menu
There are other app lockers out there with more functionality
You cannot specify a different passcode for each app individually (it's the same general passcode or pattern)
It's pretty easy to see you're using a third party app locker, the lock screen looks totally different from the stock Android lock screen
Discussion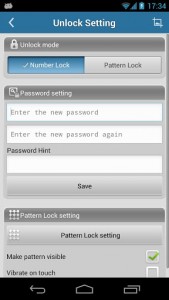 There are several app lockers out there, some of which have even been reviewed here at dotTech — notably in our best free app locker for Android review. I'm not here to tell you how APP Lock stacks up against the competition because the honest truth is they all do pretty much the same thing. I'm here to tell you if APP Lock does exactly what it says it's going to, and how well it does that.
The first time you load up APP Lock you are prompted to enter a unique passcode, as well as a security question and answer. This passcode will secure access to the actual APP Lock application, so it's vital you submit something you'll remember later.
The first thing you need to do after setting up the app is enable protection against APP Lock being uninstalled. The option will be right in front of you, at the top of the app list when it loads up. As it stands, someone can just come along, and uninstall APP Lock essentially voiding out any security you've set up. That is, unless of course you protect the uninstallation of the app.
There are several different quick menus, options and settings for securing your apps, all of which we will get to in a bit.
Your apps will be displayed in an alphabetical list, and next to each app is a graphical toggle. If this toggle is active, then that means security for the corresponding app is active. You can take your time and activate security for each app individually, or you can choose one of the options down on the bottom quick menu which activates security for all installed apps at once.
If you want to look for a specific app, there is a search function. Use of the search function is fairly straightforward, so I'll move on.
There's also an option to change the global passcode for the app, or to switch to a pattern unlock code.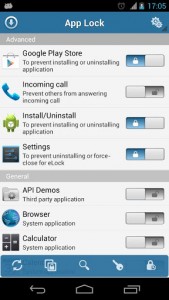 APP Lock does not show up in the recent apps list when you long press home, and if the screen times out the app will minimize even if it's the active window. There's an option in the settings to hide the APP Lock icon from the application tray too, which is excellent if you want to hide the fact that you even have the app installed.
One thing you'll notice about APP Lock is that the interface is incredibly user friendly. Even if, you don't usually have a clue what you're doing on your mobile device, you should be able to figure out how to lock down your apps with APP Lock.
You can even make sure applications require an unlock code after the screen turns on again. For example, if you're using Facebook and then put your phone down and someone picks it up, if they happen to turn on the screen they will have to submit an access code to get back into the Facebook app.
If security is active for an app, then you will need to enter your APP Lock passcode or unlock pattern to access it. Yes, you will have to enter the code every single time you load the app, unless you deactivate security.
Conclusion and download link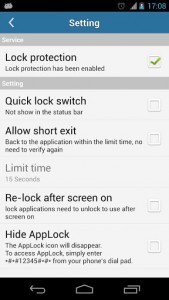 APP Lock is a remarkable application locker for your mobile device. The interface is clean and extremely easy to navigate. Locking apps is as efficient and easy as toggling a virtual switch. If you need to, you can even disable or enable security for every installed app on the device at one time. The real key here, at least with APP Lock is convenience. Not only does it provide added protection, but it's extremely easy to use, as well. Even the average Joe will be able to lock down specific apps installed on their device. The only significant issue is that unless you enable the uninstall protection right away someone could uninstall the app to bypass your security settings. Make sure you take care of that situation right away if you do decide to use APP Lock.
Also, I neglected to mention that APP Lock is totally free, and there are no advertisements whatsoever. What have you got to lose? If you aren't happy with your current app locker or you don't have an app locker, check out APP Lock today.
Price: Free
Version reviewed: 1.61
Requires: 2.2 and up
Download size: 638KB
Related Posts