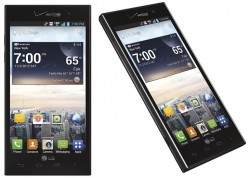 Have an LG Spectrum 2 that you've been itching to root? Consider this your lucky day. This guide will help you root your LG Spectrum 2 easily. In almost no time at all you'll have a rooted Spectrum 2 that you're free to flash custom ROMS and mods to! Let's get started!
Disclaimer: This guide is intended as a helpful "how to". dotTech and its writers are not responsible for any gain or loss (including but not limited to bricked devices) incurred as a result of following this guide. Root your device at your own risk. Rooting may void your warranty.
Requirements
This root guide is for he LG Spectrum 2 running Android 4.0.4 Ice Cream Sandwich. It may or may not work on other versions of Android.
Before We Begin
How To Root LG Spectrum 2
Connect your LG Spectrum 2 to your computer with USB cord.
Find the root package you extracted earlier and run the RunMe.bat file.
Read the options in the command prompt window and be sure to select the first option. This option will begin the root process.
The rooting may take a while. Please be patient.
After the command prompt tells you that the rooting has finished you will need to reboot your LG Spectrum 2.
Once you've rebooted and you're back into Android, open up the Google Play Store and install BusyBox.
Once the BusyBox app has successfully been installed, open it up and it will prompt you for root access. Grant BusyBox root access.
Once you've granted BusyBox root access, you've successfully rooted your LG Spectrum 2.
Conclusion
Enjoy a rooted LG Spectrum 2.
[via theunlockr]
Related Posts