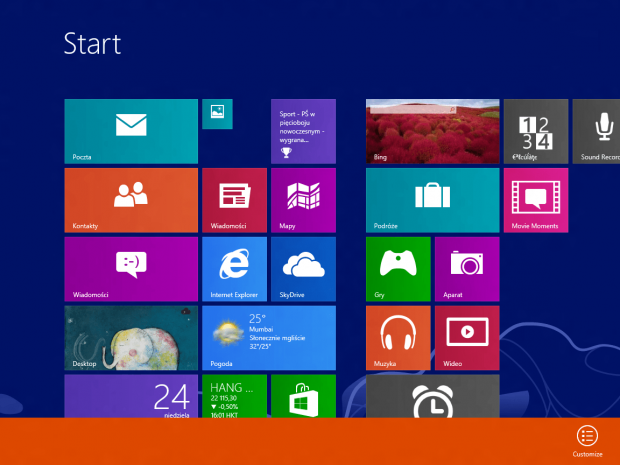 At a conference in Boston, Microsoft's Tami Reller confirmed that the upcoming update to Windows 8, that has been codenamed Windows Blue, will officially be called Windows 8.1 when it releases. She also brought some good news for Windows 8 users, announcing that it will come as a free update to Windows 8 and it will be delivered through the Windows Store.
As for what will actually change in the Windows 8.1 update, previous rumors indicate a plan to support more screen sizes, specifically smaller tablet form factors. Also Heavily rumored is increased customization options for the Start Screen, the return of the Start Menu, and an option to boot directly to the traditional desktop — bypassing the oft-maligned Start Screen.
Microsoft has previously said that a Public Preview version of Windows 8.1 would be made available during its BUILD developer conference, which is set to take place on June 26-28.
[via Microsoft]
Related Posts