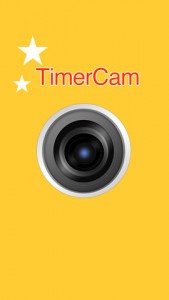 I have some less-than-fond memories of dealing with built-in camera timers on old-school cameras. There was nothing worse than trying to take a family photo and having the timer malfunction. Whether I was trying to take the picture, or my dad was, it was never really smooth sailing. Even the timers on early digital cameras weren't always reliable. Now that most people take casual photos with their smartphones, timers have finally become a bit more reliable…for the most part. A timer app for photography that recently caught my eye was TimerCam, developed by Daisuke Yamashita/Redseven Apps.
What is it and what does it do
Main Functionality
TimerCam is an iPhone app that will allow you to set up a camera for a timed shot. This is great if you want to take a picture of a group of people and be in it yourself, or if you're trying to capture an event that is going to happen at a pre-determined time.
Pros
Supports both the front- and rear-facing cameras
Sound effects countdown the last three seconds so you and your subjects can prepare your best smiles
Saves photos right to your camera roll
TimerCam can be set up with a 5, 10, 15 or 30 second delay
Straightforward UI
Cons
Annoying banner ad placement
App has both banner and pop-up ads
You may need to adjust your privacy settings to make the app work correctly
This version of the app is just a timer: if you want a more feature-rich app that also allows you to edit your photos and clean up blemishes, you might want to check out TimerCam Pro
Discussion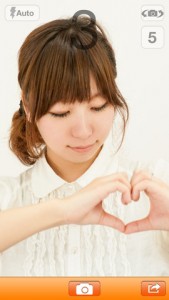 Overall, TimerCam is a fairly simple and straightforward photo tool. You can adjust the flash settings to Auto, On, or Off on the upper left side of the screen. On the upper right side of the screen, you can toggle the switches for which camera lens you want to use, as well as the length of the timer countdown.
The camera button on the bottom edge of the screen starts the countdown. Tap it once to start the countdown, or tap it again before the countdown ends to restart the countdown in the event that you need more time to set up the shot. If you like the picture, it will be saved to your camera roll. If not, you can cancel it.
One of my pet peeves in app design is when developers install more than one type of ads. I get that the developers need to make some profit on free apps, but I hate it when I have to deal with distracting banner ads, and then on top of that, also deal with pop-up window ads. Unfortunately, TimerCam has both, which I personally find quite annoying.
Conclusion and download link
If you want a clean, simple app for setting up photo timers, this is a good option. Of course, it would seem more clean and sleek if it didn't have so many darn ads. For that reason, you might want to upgrade to the Pro version, or find another app that doesn't have so many ads. Annoying ads aside, however, this is a great-looking app that works great. With simple controls and solid functionality, this free app is worth trying out.
Price: Free
Version reviewed: 1.3.4
Supported OS: Requires iOS 4.3 or later

Download size: 1.3 MB
Related Posts