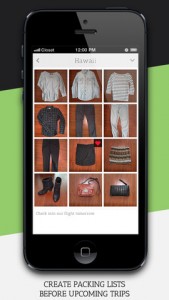 I am absolutely bloodthirsty when it comes to bargain hunting. I almost never buy apps at full price. Heck, I almost never buy ANYTHING at full price. So when an app that usually costs about as much as a large, fancy cup of coffee goes on sale, I feel compelled to snap it up while it's still free and check it out. That's why I'm taking a look at an app called Closet – Clothing Organized.
What is it and what does it do
Main Functionality
Closet – Clothing Organized is an iPhone app developed by Volygon Inc. This app allows you to create a virtual closet on your phone, using photos of your own clothes and accessories.
Pros
Have a visual record of all your clothes so you don't buy anything new that is too similar
Track how often you wear a certain outfit
Use the calendar function to plan what outfits you will wear on future dates
Robust tagging feature: make a note of who borrowed your favorite shirt, what color button you need to repair your favorite pair of trousers, organize items by special washing instructions, or just add a detailed color note
Cons
Some users have complained of calendar/outfit data loss when app gets updated
Ad-supported
Discussion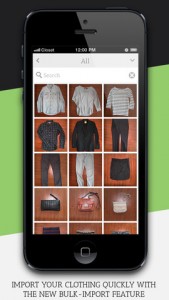 Closet- Clothing Organized has a ton of different uses. While at first brush it might just seem like the kind of app a fashionista or OCD patient might use, this simple app can help people in a variety of situations. For example, it would be a great tool to use when planning to go on a trip. You could add pictures of everything you've packed, which means you'd never have to go through an already-packed bag to double-check that you put a certain clothing item in there.
This app would also be great for the fashion-challenged: bring your virtual closet to a coffee date with a friend, and he or she could flip through your collection and advise you about which clothes would make the best outfit for a wedding, party, or other more formal event.
Arguably the best use for this app is tracking what you already own. This is great, as it prevents you from over-buying on certain styles (for example, if you already have a ton of black shirts, inputting them into this app can help you realize that and prevent you from buying more.) Additionally, this app can remind you of clothes you have owned as misplaced, either by lending to a friend or because it got stuck in the back of your closet.
In addition to the tagging features listed above, you can also use the tags to note brand and size. This makes this app a great reference for when you're shopping for a new shirt and want to make sure you're buying the right size for the brand, since sizes can vary so much from store to store.
Conclusion and download link
If you want to better track and organize your clothes, this handy app can help. Whether you're fashion-obsessed or just a regular guy who wants to make sure that your shirt matches your tie before heading into the office, having a digital version of your closet makes your clothing collection a lot simpler to browse than when clothes are stuffed into drawers, closets, or storage boxes.
Price: $4.99
Note: At the time of this writing, AppShopper is available free for a limited time
Version reviewed: 2.0
Supported OS: Requires iOS 6.0 or later

Download size: 4.8 MB
Closet – Clothing Organized on Apple App Store
Related Posts