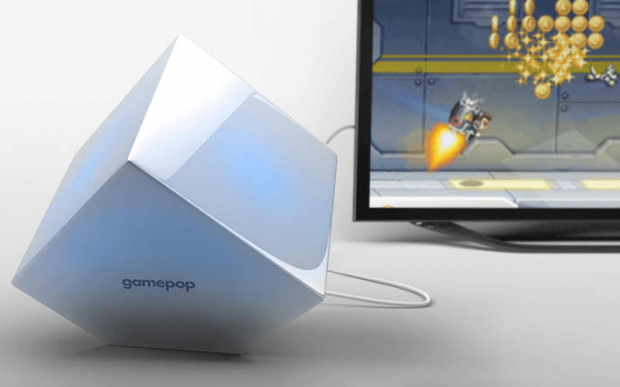 Bluestacks, a mobile company which made some noise recently via its Android gaming console called GamePop, has just announced a toned-down version of the gaming device – the GamePop Mini. Similar to the original GamePop which is currently on pre-order, the GamePop Mini will also be running Android Jelly Bean 4.2 and will offer the same features. These include connectivity to TV via HDMI cable, and access to curated group of 500 mobile game partners. What differentiates the GamePop Mini from the original GamePop though is that the Mini is free while GamePop will cost you $129.
Wait before you turn your back on the original GamePop, there's a bit of a catch here though. GamePop Mini will only be provided free if you subscribe to the GamePop mobile gaming service. And that will cost you $6.99 per month. Well, if you're a fan of games from developers sch as HalfBrick, Glu, IntelliJoy and others well, that subscription fee seems more than worth what you will be able to play on your TV. This subscription will also give you access to more than $200 worth of paid games.
According to the FAQ from GamePop's website, if you cancel your subscription at anytime, you will be required to return the GamePop Mini. You will also need to pay a restocking fee. Plus the GamePop Mini should still be working.
Both the GamePop and GamePop Mini are scheduled to become available sometime during Winter 2013. So you still have ample time to mull things over and before you decide whether you're going to get the GamePop outright or subscribe and pay $6.99 per month to get the GamePop Mini.
[via Android Police, GamePop TV]
Related Posts