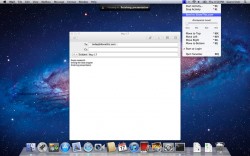 Scores of articles about multitasking have been written over the past few years. In many cases, it seems like researchers are trying to debunk the myth of multitasking. One recent article argues that those people who label themselves as frequent multitaskers are often terrible at multitasking. With so many people now realizing that multitasking is actually a hindrance to productivity, there are a whole host of apps out there that aim to help people break years of bad multitasking habits. One such app is Focusbar, a Mac App developed by Macoscope.
What is it and what does it do
Main Functionality
Focusbar is a simple app that pops up to remind you that you should be working on a certain activity, training you to focus on the task at hand and avoid distractions. In addition to periodic pop-ups, Focusbar also rears its head when you switch windows (great for people for constantly stop working to take a "quick look" at Facebook or Twitter.)
Pros
Keeps you focused on today's goals, big or small
Adjustable "annoyance level" for the app: none, mild, high, or wild
Plays nice with iDoneThis.com task tracking service
Easy to change activities from the menu bar
Focusbar alert window can be placed at one of four different places on your screen
Cons
Some users dislike the iDoneThis integration
While adjustable annoyance level is great, I wish the app also had sound alerts to complement their visual alerts.
Some users would prefer being able to drag and drop the alert bar to a precise point. Being able to increase the size of the alert bar or change its color would also be a nice option
App hasn't been updated in over a year
Discussion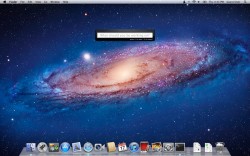 Opinions seems to be pretty divided over the recent inclusion of iDoneThis.com account integration within Focusbar. Users who already use iDoneThis liked the inclusion, but other user reviews were vehemently opposed to iDoneThis support, citing annoying reminder windows about sharing info with iDoneThis.
Overall, Focusbar offers a good array of options for setting up alerts. You can set the frequency of the alert windows for your given task using djustable "annoyance level" sliders: none, mild, high, or wild, the choice is yours.
I'm sad to these this app hasn't been updated since 2012, because I can see a ton of small ways that this app could be improved. I'd love to see more customization options for the Focusbar window, such as making the window bigger or smaller, or changing the color to make it more eye-catching. Even on "wild," it's easy to get desensitized to the window's constant comings and goings.
Conclusion and download link
If you struggle to focus on one thing a time, your full productivity potential may never be reached. If you want to retrain your brain to be a one-track mind, this app may be just the app you need. While there are a few issues here are there, the Focusbar Mac App is, overall, a useful tool for the easily distracted.
Price: Free
Version reviewed: 1.3
Supported OS: OS X 10.6.6 or later

Download size: 2.6
Related Posts