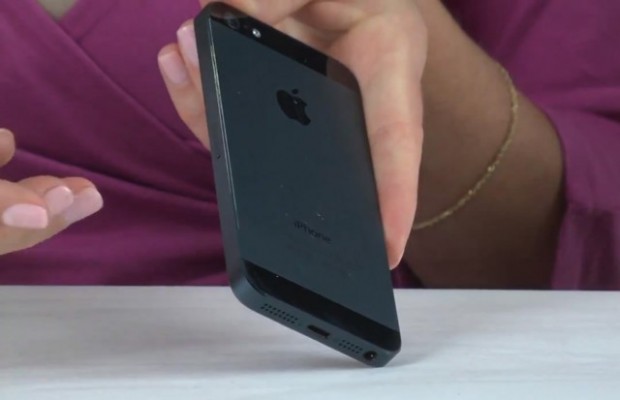 Love is bittersweet, and that's a lesson that Apple is learning the hard way when it comes to its relationships with iPhone owners. It seems that while the iPhone 5 is the best-selling smartphone in the world, a recent study by We Are Social (a social media agency based in the U.K.) found that it is also the "most hated" smartphone.
We Are Social gathered a bunch of anecdotal evidence from Twitter, as well as various blogs and forums immediately following the releases of the iPhone 5, Samsung Galaxy S4, BlackBerry Z10 and Nokia Lumia 920, where various smartphone users praised or complained about their new devices.
According to The Daily Mail, approximately 20% (or one-fifth) of all posts about the iPhone 5 were complaints, which included the phone's overall "lack of innovation" (whatever that means), poor-quality photos, how easy it was to scratch the black and slate models and, of course, the switch to the new lighting port. Also, a lot of people hate that new Maps app.
But you know what they say: Any publicity is good publicity, and the iPhone 5 was also the most talked about smartphone after its launch by a long shot, according to We Are Social. The agency logged 1.7 million different social media conversations about the iPhone 5, compared to just 300,000 for the Z10, 140,000 for the Galaxy S4 and only 45,000 for the Lumia 920.
However, despite the substantially smaller number of discussions, all of those devices fared better among their owners than the iPhone 5. The Samsung Galaxy S4, in particular, was deemed the "most loved" by We Are Social, as just 11% of posts about it were complaints. The BlackBerry Z10 was complained about 18% of the time, while the Nokia Lumia 920 garnered complaints about 15% of the time.
[via BGR, image via ExtremeTech]
Related Posts