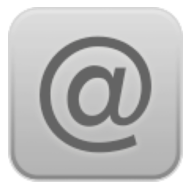 It's really expensive to run a mailing list. A lot of free services are unreliable when it comes to delivering content on time, but the paid services can often be prohibitively expensive for personal use, or for a small business that's just getting its start. So when I came across a Mac App called Bulky that offered a free way to send emails in bulk, I was intrigued.
What is it and what does it do
Main Functionality
Bulky is a tool for sending emails in bulk. This app could be used to send special interest newsletters to a group, share marketing info from a small business, or organizing a big party with a ton of invites.
Pros
Simple interface
Ideal for personal use, or for a small business
Build an unlimited number of projects or lists
Easily import contacts from your Address Book
Templates make creating messages easy
Plays nice with Gmail, Yahoo, and Hotmail/Outlook.com
Cons
You must upgrade to the Pro version via in-app purchase if you want the ability to import contacts from a CSV. Pro version also includes Spam Checker feature.
Discussion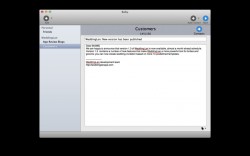 Bulky offers the ability to create multiple projects, as the well as ability to create multiple contact lists. Simply enter your desired subject line and email body text, select the contacts you want to share the message with, and you're good to go. You can also have multiple accounts that you're working from, which is a good way to stay organized.
When you're setting up Contacts, there is room for more than just name and email. If you want to keep tabs on people's addresses, nicknames, salutations, or place of employment, you can! There are also custom fields, which you could fill with notes about the person's subscription preference or other notes about them.
The interface is pretty straightforward, with a tendency towards a bit of a "bare bones" look. That's a good thing: while there might not be a lot of bells and whistles in Bulky, that just makes it easier to stay focused, get your bearings, and complete your task in record time.
Going Pro will cost you $3.99, which is fairly cheap, all things considered. Upgrading to a Pro license will give you the benefits outlined above (spam checker, importing contacts from CSV) as well as the ability to set up your account with custom SMTP settings. It's worth it for some people, but Bulky really stands out as a bulk mailing option because it works so well at the free level…especially because importing contacts is so fast!
Conclusion and download link
As a free tool, the Bulky Mac App is quite respectable. The interface is fairly easy to navigate, and the app works great without having to go Pro. If you need to send a lot of emails without getting stressed out, this little app is an option that's well worth your consideration.
Price: Free
Version reviewed: 1.0.1
Supported OS: OS X 10.7 or later

Download size: 3.8 MB
Related Posts