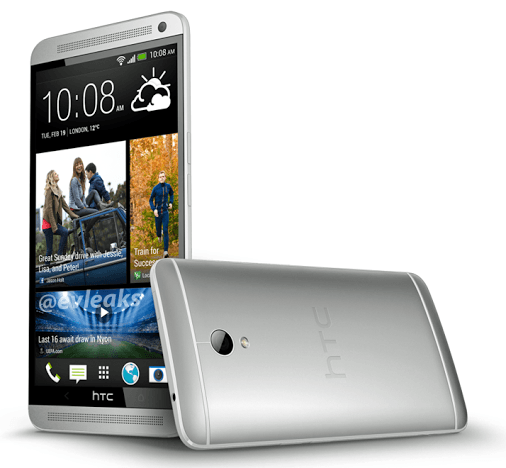 HTC has been rumored to be prepping a 5.9-inch version of the HTC One to compete with Samsung's Galaxy Note. Images of the new phone, which will most likely be called the HTC One Max have been uncovered by @evleaks.
Surprise. As you can see in the image above, it looks exactly like the HTC One. We can't really comment on how much bigger the device looks without a comparison, but save for the newly positioned camera flash and more noticeable white stripe on the side, the phone looks identical in terms of design.
The HTC One Max is rumored to be packing a 2.3GHz quad-core Snapdragon 800 processor, 2GB of RAM, a 3200mAh battery and up to 64GB of storage. Oh, and that extremely large 5.9-inch screen too.
The leaks might be a sign of an impending announcement, and with IFA coming up next month, we might not have to wait longer for the official word.
Related Posts